Basement Excavation Continues as Officials Search for Etan Patz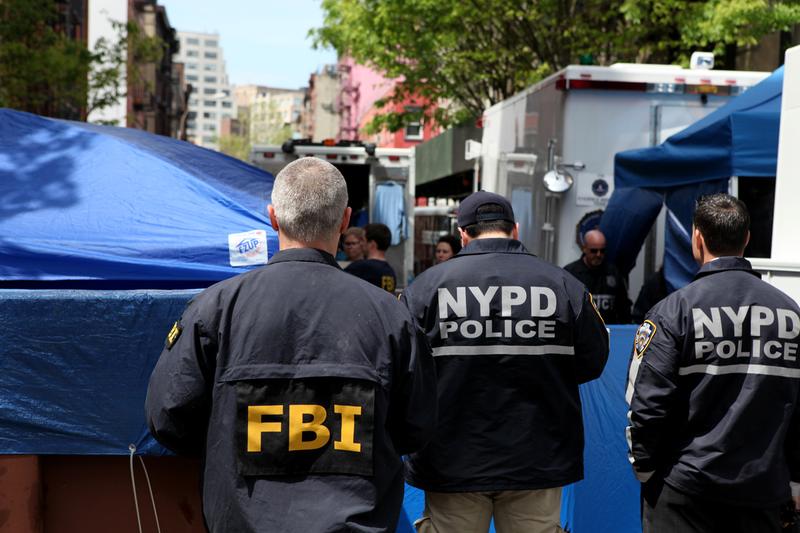 NYPD officers and FBI agents continue to search a Soho basement for remains of a 6-year-old boy who disappeared in 1979.
FBI agents have been digging up the floor and removing drywall in the building for three days in a hunt for any remains of schoolboy Etan Patz
As many as 50 NYPD officers and FBI agents using jackhammers and saws were digging after a cadaver dog detected human remains in the space in recent weeks, hoping to find evidence linked to the infamous disappearance.
The basement was the former workshop of a carpenter named Othniel Miller, who was friendly with the Patz family. Outside Miller's Brooklyn home Friday, his attorney fiercely defended him against wrongdoing.
"He is innocent," Michael Farkas said. "He is not involved in this terrible murder. And he is going to continue to help authorities find who is."
Farkas said Miller, 75, has been cooperating since Etan went missing, but this is the first time in three decades that Miller has retained a lawyer.
The FBI recently re-interviewed Miller and his remarks sparked investigators to re-examine the Prince Street space.
Neighbors on Quincy Street in Bedford-Stuyvesant, described Miller as a man who kept to himself and who doesn't leave his house much after suffering a stroke a few years ago.
"He's a quiet, easygoing person. Very calm. He don't make trouble," said Yvonne Granville, who lives across the street from Miller. 
Meanwhile, at Prince and Wooster Street, a red dumpster began filling up with evidence from the basement apartment on Friday. Bucket after  bucket of dirt landed in the tarp-covered dumpster.
Members of the FBI and NYPD formed a factory line, handing jagged chunks of concrete to the person next to them until it landed in its final destination. The debris, officials said, have already been examined for evidence and will be sent to a landfill in Staten Island where they will remain isolated.
Jackhammers and saws used for cutting through concrete were also being used, as well as conventional digging at the site.
The basement was searched during the time of Etan's disappearance, but not excavated, Browne said.
With reporting from Janet Babin and the Associated Press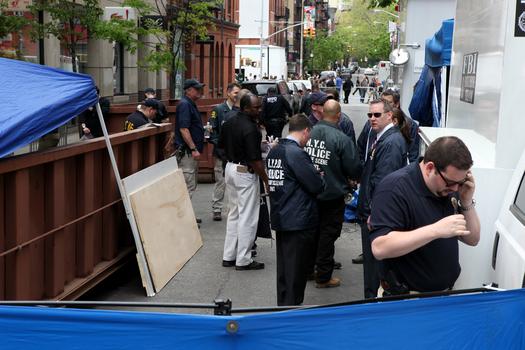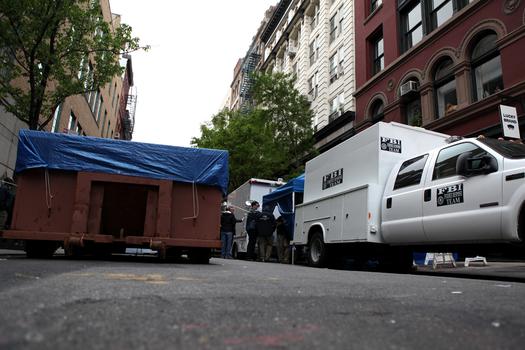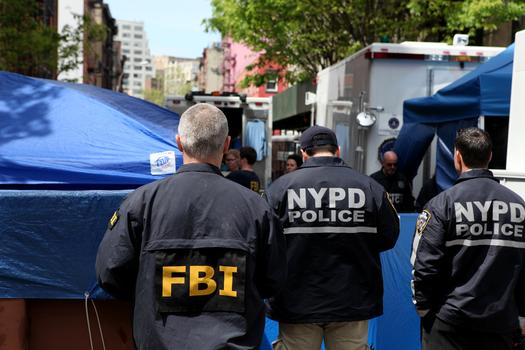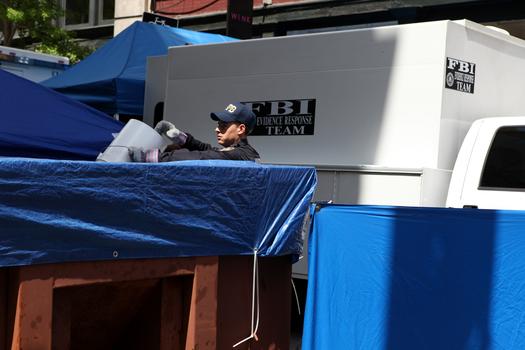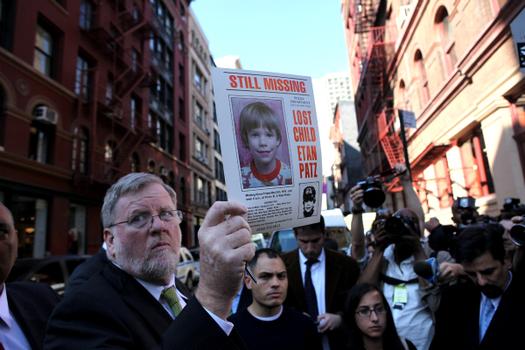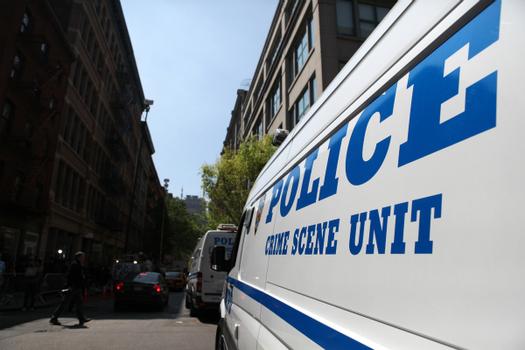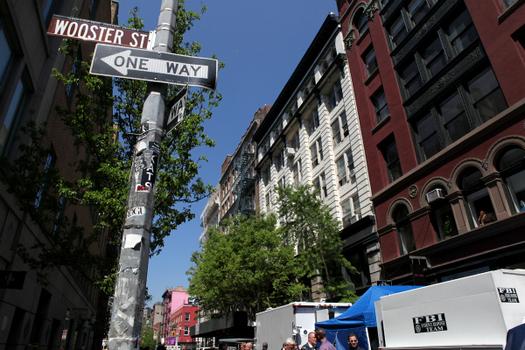 of