Rangers Down, But Not Out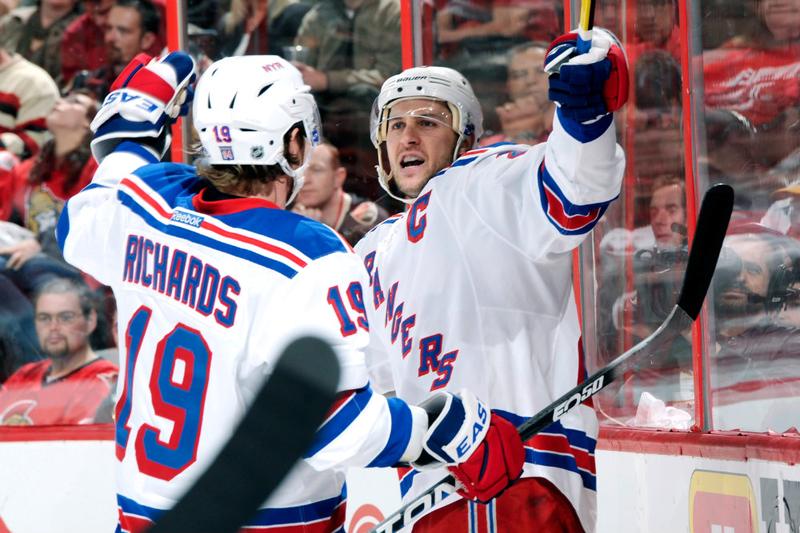 The New York Rangers are heading into Game 5 of their first round playoff series with the Ottawa Senators at Madison Square Garden on Saturday.
The teams are tied up at two games apiece after the Rangers lost two in overtime.
New York Times sports writer Jeff Z. Klein said  while it may not look good for the Rangers, it's nothing to worry about. "It would not be the end of the world for either team to loose Game 5. Often a team will come back and win the last two games."
He said if the Rangers do loose, they will have to make up the 3-2 deficit, against the Senators in Ottawa on Monday. The playoffs series are best-of-seven.
Klein also noted that many sports pundits predicted it would take 6 games for the top-seeded Rangers to take the 8th-seeded Senators.
If the Rangers need a Game 7, they will have hometown advantage since the series would return to the Garden on Thursday. The team could face either the Boston Bruins or the Washington Capitols, if the Rangers advance from the first round of the playoffs.
The New York Rangers have not won a Stanley Cup since 1994.
The Rangers aren't the only local team in the playoffs. The New Jersey Devils are heading into Game 5 of their first round playoff series against the Florida Panthers Saturday night.