Startups Spur Hiring for Tech Jobs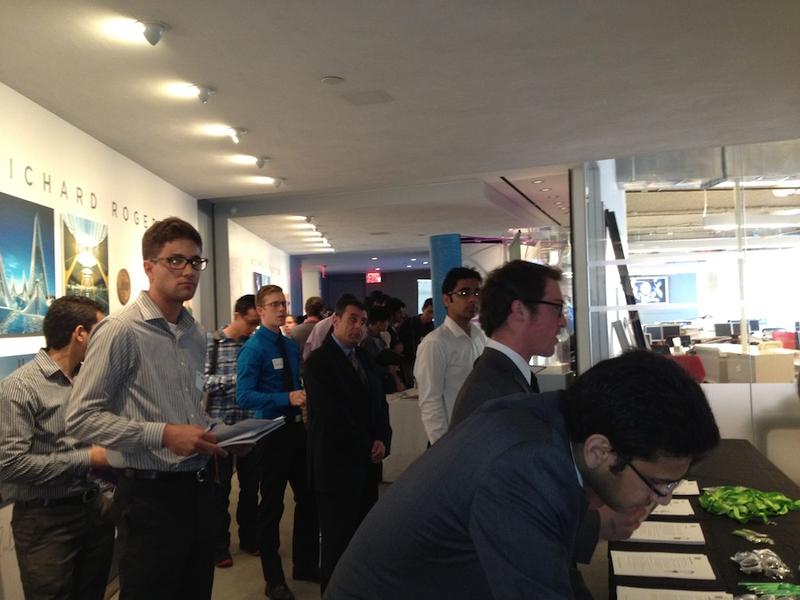 The third annual NYC Startup Job Fair Friday showed a New York City tech scene in growth mode, so much so that companies, as much as job seekers had to be turned away.
Recruiters and technical staff from Spotify, Tumblr and more than 60 other young companies out of approximately 150 were able to set up space in the maze of tables of a hall overlooking the World Trade Center site. They were hiring for some 800 jobs, according to the event's lead organizer, Patrick Duggan.
Engineers were in high demand, and a look at the list of position titles showed that most, though not all, require high-level computer skills.
For web development positions, demand far outstrips supply, according to Alison Sperling, director of marketing for Stack Overflow. "I think it's estimated there are four jobs for every one developer," she said. "That takes into account how many developers are looking for a job, which is none of them: If you're a good developer you never have to look for a job."
The result is a very competitive environment for the employers. "Developers are hard to find in New York," said Allan Bressler, vice president of web development for CBS Local Media. "You're competing with the financial companies on one side and you're competing with the start-ups on the other."
City Council Speaker Christine Quinn made an appearance, speaking with several of the company recruiters. Asked about her impression, Quinn said, "Many of the people I've spoken to when I've said 'How many people do you need?' Their answer has been 'As many as we can get.'"
It's a sentiment that will be embraced by the city, which has invested in start-up incubators and other initiatives in an effort to create more start-ups than Silicon Valley.
The job fair itself was sponsored by AT&T but also supported through the city initiative NYC Tech Connect.