After Much Ado, Quinn Proposes Living Wage Bill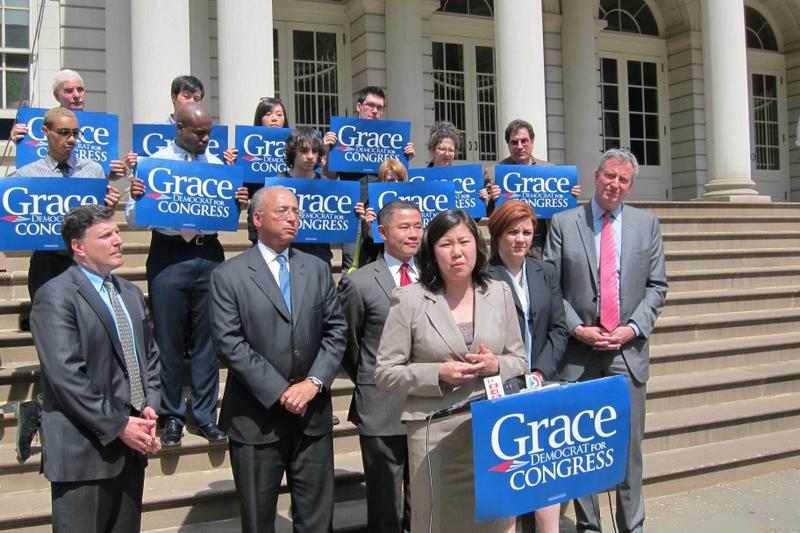 City Council Speaker Christine Quinn introduced legislation Friday to require higher wages for workers on city-subsided economic development projects — a move that could end debate over the city's role in bolstering the middle class and spurring business.
The bill would require hourly pay of $10 with benefits, or $11.50 without, on projects receiving $1 million or more in city support. The language of the bill does not include the so-called executive waiver that would give the mayor power to permit lower wages on some projects.

But the measure does include several carve-outs and exemptions designed to make it more palatable to business:
"Small businesses" with annual revenues of less than $5 million need not pay the higher wage, nor must nonprofits or manufacturers.
Workers on housing developments with 75 percent or more affordable units will also not be guaranteed higher wages.
A small slice of the vast Hudson Yards development on Manhattan's West Side will be grandfathered out of the agreement, because discussions between property owners, developers, and the city are advanced.
Businesses that rent space in subsidized projects are not required to pay the higher wage
Quinn estimates 600 workers per year will benefit from the law, which also sets a goal of raising the wages for three-quarters of all workers on city-sponsored developments.
Mayor Michael Bloomberg has said he opposes "living wage" laws, but there is likely a majority in the Council to override his veto.
Quinn has scheduled a vote on the bill for April 30.