Is 2017 The Year New York Election Law Makes The Grade?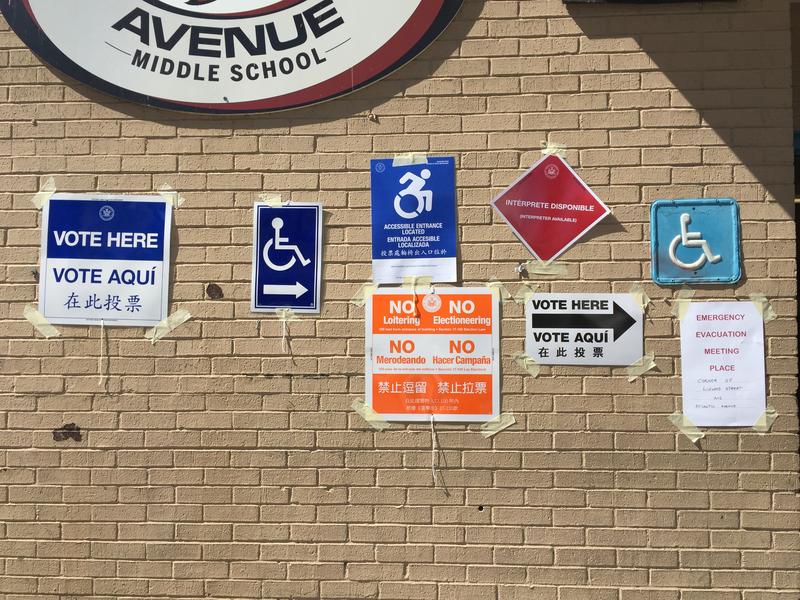 The way New York runs its elections is facing scrutiny. One day after the Justice Department intervened in a lawsuit against the New York City Board of Elections for breaking federal law, a good government group is grading New York on the health of its state election law.
In report to be released Friday, Common Cause New York gave the state a D-minus for election administration — not quite a failing grade, but barely a passing one.
The grade is based on the group's analysis of how well the state meets the reform recommendations made by a bipartisan presidential commission appointed after the 2012 election. It also compares New York to other states and examines what bills state legislators have introduced — and how many fail to make it out of committee.
"[Lawmakers] are not at all dealing with the demands of 21st century elections," said Susan Lerner, executive director of Common Cause New York.
The report lists the 19 recommendations made by Presidential Commission on Election Administration, which includes things like electronic poll books and early voting. Neither of those things are currently allowed in New York, even though some state legislators have introduced bills to change that.
Lerner said there are real consequences when legislators fail to modernize elections.
"It's one of the reasons we believe New York has such a low voter turnout. The voters got the message: election law isn't about them," said Lerner.
There was a glimmer of good news on the reform front this week in Governor Andrew Cuomo's first of six State of the State speeches.
"We still have an electoral system that protects the prerogatives of politicians at the expense of voters," said Cuomo, echoing good government advocates' critique of the state's elections.
To correct that imbalance, he proposed early voting, and automatic and same-day voter registration, "because we should do everything we can to actually get people to vote," Cuomo said during his address in New York City.
(He never mentioned election reform in his five other speeches.)
But Cuomo is not the only one talking up real election reform this session. State lawmakers have introduced versions of these bills year after year. And State Attorney General Eric Schneiderman has pledged to push a package of legislation after his office investigated the problem-plagued April primary.
So maybe it's finally the year New York Election Law makes a better grade.
NYSElectionLawReport_FINALcorrected by Brigid Bergin on Scribd