The Takeaway
Guitar's Not Dead: How the Instrument is Making a Comeback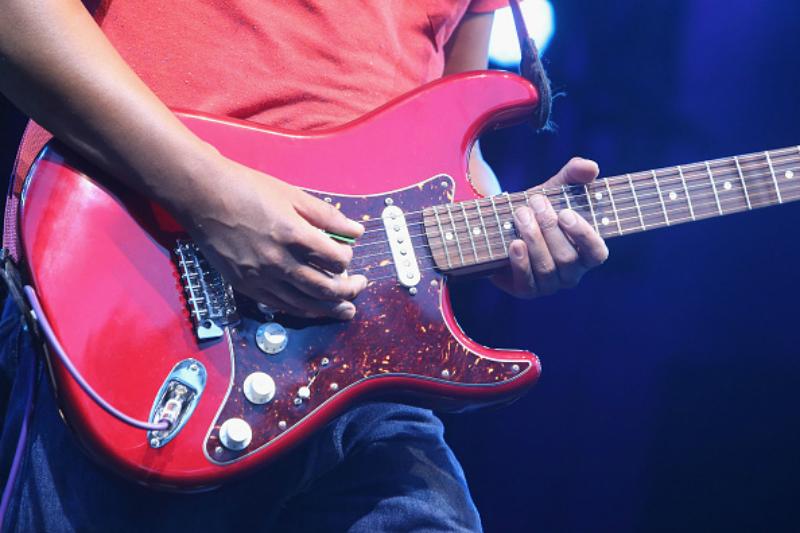 It's a bit apocryphal to say guitar music has been "dead" these past few years.
Sure, the early '90s were the last glory days in recent memory — think: Nirvana, Pearl Jam, even Radiohead. Perhaps it's just that we haven't been paying close enough attention.
"It seems like the guitar has kind of disappeared from pop music," says John Schaefer, host of WNYC's Soundcheck and New Sounds. "But in fact, what's been happening is that you have these big lumbering dinosaurs that stride the world stage and everybody hears and seems them. And then there are all these little furry creatures inhabiting the borders, the edges of the landscape. And that is where the guitar has never disappeared."
And at the forefront of this revival are women, including Marissa Nadler, Trixie Whitley and Jenn Wasner of Wye Oak.
Wye Oak, "If You Should See"
Glenn Jones, "In Durance Vile"
Trixie Whitley, "Soft Spoken Words"
William Tyler, "I'm Gonna Live Forever (If It Kills Me)
Marissa Nadler, "Skyscraper"
Wye Oak, "Civilian"
Luther Dickinson, "Horseshoe"