The Takeaway
2016 Is Deadliest Year on Record for Refugee Crossings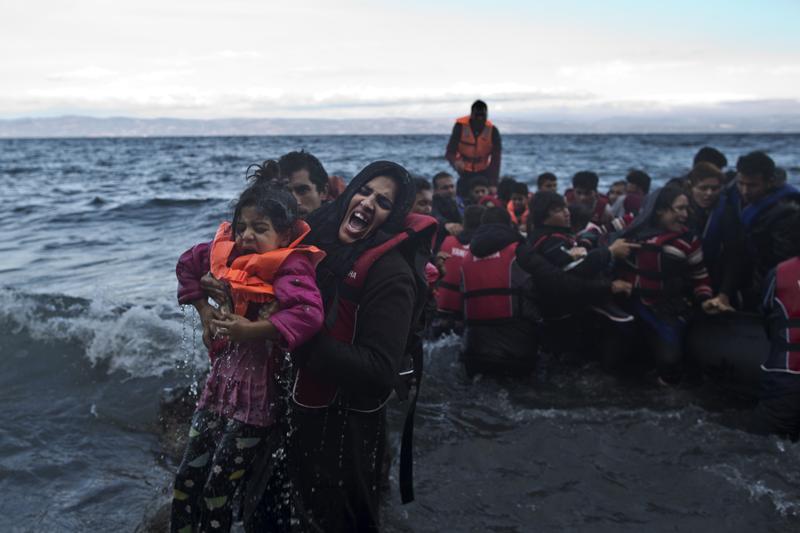 Click on the 'Listen' button above to hear this interview.
The crisis in Aleppo appears at first to have a beginning and an end, complete with an escalated campaign against rebels as civilians pay a high price. But there is no beginning or end to the conflict and Syria, and in the ongoing crisis of refugee crisis across the globe.
According to the International Organization for Migration, 4,812 migrants and refugees have died attempting to cross the Mediterranean Sea since the beginning of 2016, even though approximately 650,000 fewer people attempted the journey than in 2015.
Sunday is International Migrants Day, but as we heard yesterday, many refugees still doesn't really feel like anyone is listening.
Daphne Matziaraki is a journalist and documentary filmmaker who was born and raised in Athens, but has most recently been living in the United States, far from the chaos that surrounds her home country. She returned to Lesbos in an effort to capture what much of the world is not seeing in her film "4.1 Miles."
Matziaraki follows Coast Guard Captain Kyriakos Papadopoulos as he is thrust into the heart of the crisis, attempting to save people crossing the 4.1 mile stretch between the island and Turkey. "4.1 Miles" is part of the Emmy-winning New York Times Op-Docs series of short documentaries.