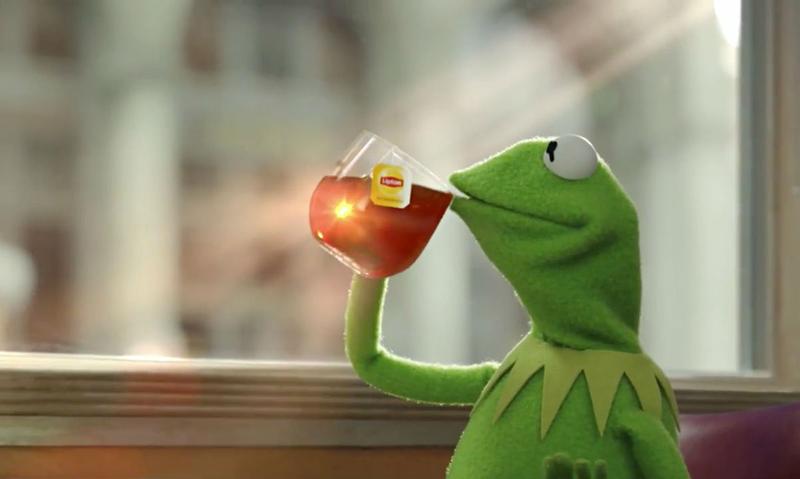 If you found yourself perpetually without time to browse the web this year, Sean Rameswaram ups his Friday Five today with a year of the internet in review. Here are the ten internet moments of 2014 that you must check out before the clock strikes 12 tonight.

Sean is host of the podcast "Sideshow," which comes to you from the same people who make the program Studio 360.
1. Clickhole.com
You could indulge in some digital detox once in a while, or you could just visit ClickHole, where the most inane corners of the internet are satirized with great enthusiasm and ingenuity. Hate listicles? You'll love "8 Things All Surgeons Whisper To You Once They're Sure You're Under Anesthetic." Hate celebrity gossip? Find out if Ralph Fiennes can name all of Santa's reindeer. Or you can appreciate their (super) long form writing, like when they published the entire text of Moby Dick under the headline, "The Time I Spent On A Commercial Whaling Ship Totally Changed My Perspective On The World."  
2. John Oliver breaks the FCC's website
John Oliver is the best thing to happen to voter apathy in America since Barack Obama — and he's not even naturalized yet! Last Week Tonight brings political comedy to HBO every Sunday night, but the show really reigns on YouTube, where Oliver's monologues are uploaded the following Monday. Each one gets millions of views and galvanizes otherwise passive video watchers into action (like crashing the FCC's website in the name of net neutrality or filing letters decrying predatory student loans). 
3. Serial introduces podcasts to the world, spawns a million think pieces, parodies and a few additional podcasts
Serial was pretty good, but the reaction to Serial was unbelievable. The think pieces, theparodies, the podcasts about Serial —  look out for more public radio spinoffs, you guys.
4. Run the Jewels 2
2014 was going to be the worst year for hip-hop in recent memory until Run The Jewels 2 made it all better. The acclaimed album by the rap superduo of El-P and Killer Make boasts some of the goofiest couplets of the year, but the commentary on systemic corruption and racial unrest in America is for real. And the beats are vicious beasts. 
5. Vine of the summer (Vine in general)
2014 wasn't without its new social networks, but it was Vine that continued to shine. It spawned more memes than I care to count, along with the requisite cover stories and Michelle Obama endorsements. It also launched careers: trick-photography-with-a-telephone maven Christian Leonard published my favorite Vine of the year (above) this summer, and now he's making six-second shorts for Silk, Dodge, and Chips Ahoy! Stay in school, kids. Or make good Vines. One or the other. 
6. High Maintenance
There's no shortage of web series to watch, and High Maintenance might be the best. Even theNew Yorker thinks so! This year, the series returned with three new episodes that (helped by a little funding from Vimeo) are easily its best to date. The show is tangentially about marijuana use in New York City, but drugs are to High Maintenance as alcohol was to Cheers. It's really about love, life, and loneliness in a big city, and it's giving similarly-themed TV shows a run for their money — which they have, and it doesn't.
7. But that's none of my business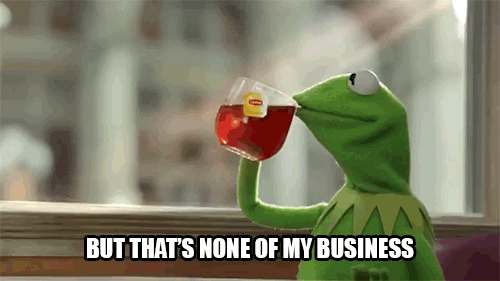 You'd think the internet would lament Kermit for selling his likeness to a tea company. But since the internet loves being unpredictable, it turned Kermit sipping his cup of Lipton into "but that's none of my business" — one of the biggest memes of the year. There are generators, there are videos, there's a ridiculous amount of merchandise. The verdict is in: Kermit can do no wrong.
8. Too Many Cooks
"Too Many Cooks," an eleven-minute satire of opening credits sequences and TV cheese from the 80s onward, debuted on Adult Swim in late October, but it wasn't until it was uploaded to YouTube that people began to notice. And notice. And notice. Within a week, the video had inspired riffs from 8-bit enthusiasts, cats, Cookie Monster, and everyone in between. What sets the bizarre parody apart from the competition is its density. Most viral satires hit a few notes and call it a day after two minutes, but "Too Many Cooks" dares to achieve more and reward repeat viewings.
9. "The Ice-Cream Van"
Two kids eating beans on toast before consecutively falling over for totally different and unknowable reasons. Watch it over and over and over. It becomes a Greek tragedy.
10. Sia's "Chandelier" music video
Hey, look at that: the music video is still alive and arguably it's doing better than ever. This year brought another batch of interactive shorts that pushed the medium into fun new places, but the clear winner was Sia's "Chandelier" — a glorious dance-'till-you-drop coming out party for one of the year's biggest songs. It's well on its way to half a billion views, and rightfully so.