The Best Summer Documentaries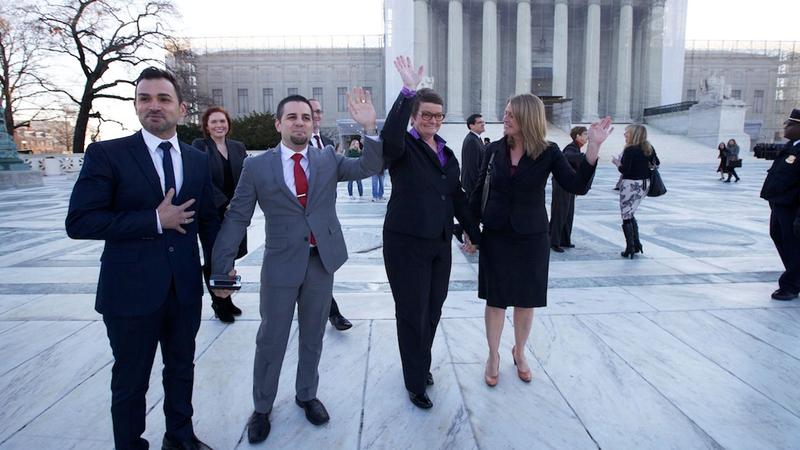 As the temperatures rise and schools let out, Hollywood is prepared to entertain the masses with frothy big budget fare like "Godzilla" and "X-Men."
But maybe popcorn flicks aren't exactly your scene. Not to worry. There are plenty of great documentaries hitting the big and small screen this summer. Below are my top picks.
Life Itself is about film critic Roger Ebert. Ebert died last year after a long battle with cancer of the thyroid that affected his speech. This film follows him during his last months of life, and also looks back at his illustrious career, which included screenwriting, editorial writing, lecturing, and of course, film criticism. We also see his ups and downs as a human being, including his battles with ego and alcoholism, as well as his marriage late in life. It's incredibly touching and a must-see for anyone who loves movies; because it's not just a celebration of Ebert, it's a valentine to why movies matter. Directed by Steve James of "Hoop Dreams" fame, it comes out on July 4th.
The Internet's Own Boy: The Story of Aaron Swartz looks back on the life of Aaron Swartz, the internet activist who killed himself last year at the age of 26. At the time of his suicide, Swartz was facing charges of fraud, 35 years in prison, and a $1 million dollar fine. This movie explains the case and also the man — we see what a prodigy he was, we watch as he gives corporate lectures as a young child, we hear from his family and friends. The film comes to theaters June 27.
The Case Against 8 is about the case that overturned Proposition 8 in California (Proposition 8 outlawed gay marriage in the state). It delves behind the scenes at the legal team and the people who were selected to be the plaintiffs in the case. Notably, we see how lead attorneys Ted Olsen and David Boies, political foes who battled each other in Bush v. Gore, worked together. The film won the Sundance Film Festival documentary directing award and the SXSW Audience Award. It will be in theaters June 6 and on HBO on June 23.
Freedom Summer  This year marks the 50th anniversary of the civil rights act, and this film takes us to Mississippi in 1964, when activists were descending on the state to fight for civil rights. In addition to painting a picture of what America was like at that place and at that time, the film features some amazing news footage from the period, great interviews, and stories many of us might not know, like how Robert Moses of the Student Nonviolent Coordinating Committee and comedian Dick Gregory chartered an airplane to deliver tons of food to black Mississippians after segregationists cut off federal aid for poverty-stricken communities in hopes of crushing the voter registration drive.
Ivory Tower looks at higher education in America today, and explores the big questions that have many of us scratching our heads nowadays, namely: How did college get so expensive? What are tuition dollars going toward? And are the benefits of attending college worth the enormous debt accrued in paying for it? "Ivory Tower" hits theatres on June 13.
Whitey: United States v. James J. Bulger will be in theatres June 6.
Other notable documentaries this summer:
To Be Takei looks at the life of actor and activist George Takei.
Whitey: United States v. James J. Bulger centers on the murderous gangster Whitey Bulger and the massively corrupt law enforcement of Boston who helped him do his work.
Code Black is a visit to the busiest emergency room in America, directed by a physician who works there.
American Nurse introduces us to nurses in a wide range of situations, from a nun nurse in Rural Wisconsin to a mechanic turned nurse in Eastern Kentucky.