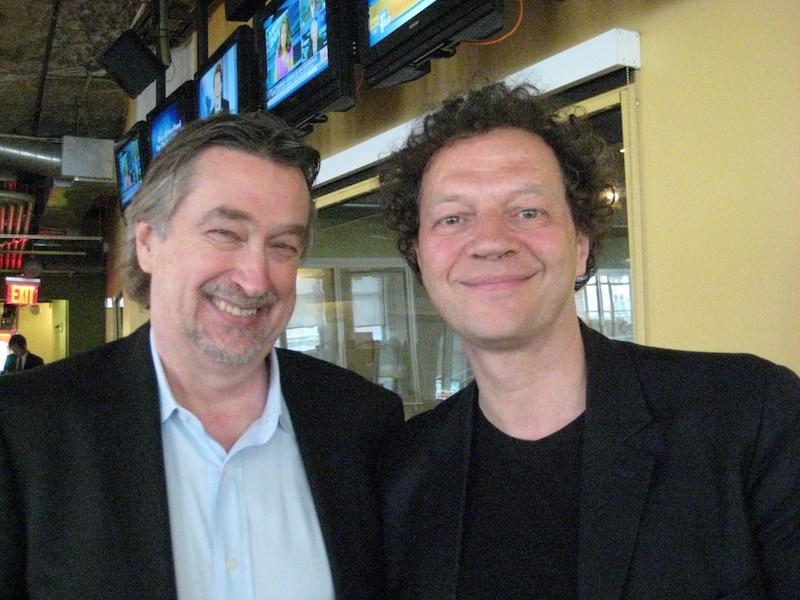 Frédéric Boyer, the Artistic Director of the Tribeca Film Festival, spoke to Leonard recently (along with Geoff Gilmore) about this year's festival. He also shared what he's been reading, listening to and eating recently.
What have you read or seen over the past year (book, play, film, etc...) that moved or surprised you?
        Diane Arbus exhibition/Paris
        Cindy Sherman exhibition/MoMA
        Pina 3D (Wim Wenders film)
        La Ricotta (Pier Paolo Pasolini film)
What are you listening to right now?
       Bill Withers/Lou Rawls/Thelonious Monk/The Men/Serge Gainsbourg
What's the last great book you read?
        The Loser/Thomas Bernard
        Life/Keith Richard
What's one thing you're a fan of that people might not expect?
         Fly fishing
 What's your favorite comfort food?

        Breakfast -- Herring
        Lunch -- Steak Tartare (hand-ground)
        Dinner -- coq au vin Jaune et aux morilles for dinner (Chicken cooked with the yellow wine from the Jura and morels)