Text Results: Survey on Marriage and Cohabiting
On Wednesday's show, we asked you to text your answers to a four-part survey about attitudes towards living together before marriage. Almost 600 responded, here are some of the results. We'll post more data as we continute to crunch the numbers. Highlights:
58% of our respondents were female; 42% male
Average age of respondents: 39
In response to the question "In general, do you think people should live together before getting married?" 

84% of all respondents said YES.

 

93% of men said YES

80% of women said YES

84% of those under 30 said YES, 87% over 30 said yes
Below, some charts showing the living situation breakdown for our respondents.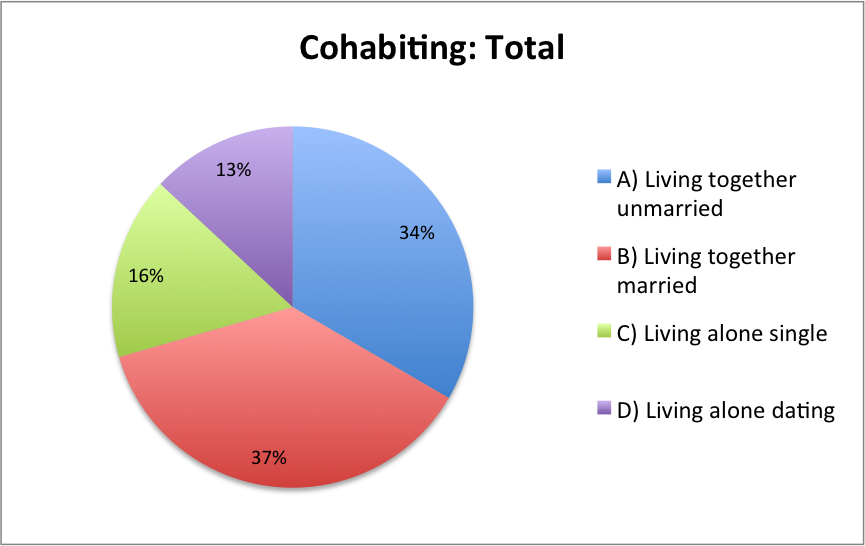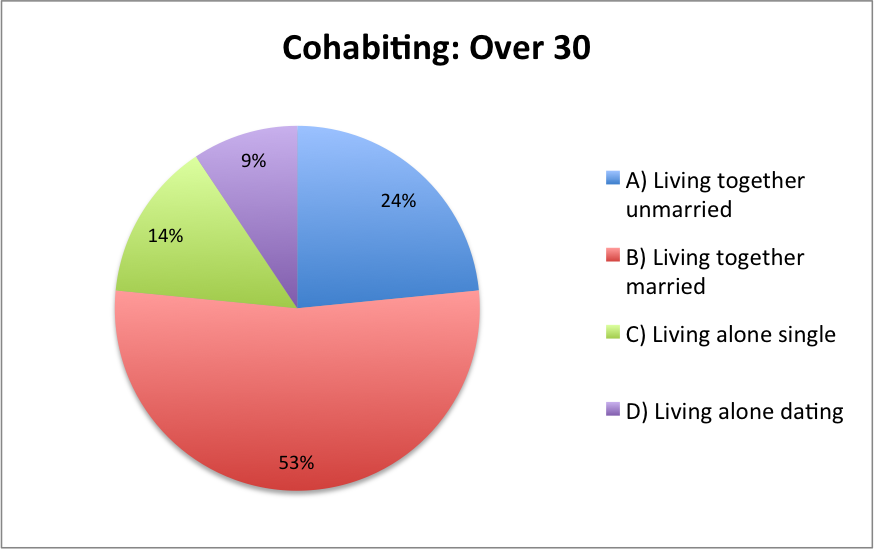 Thanks to Jim Colgan of Mobile Commons for helping with the project and the data crunching.