Chic Renovations for South Street Seaport Met With Mixed Reaction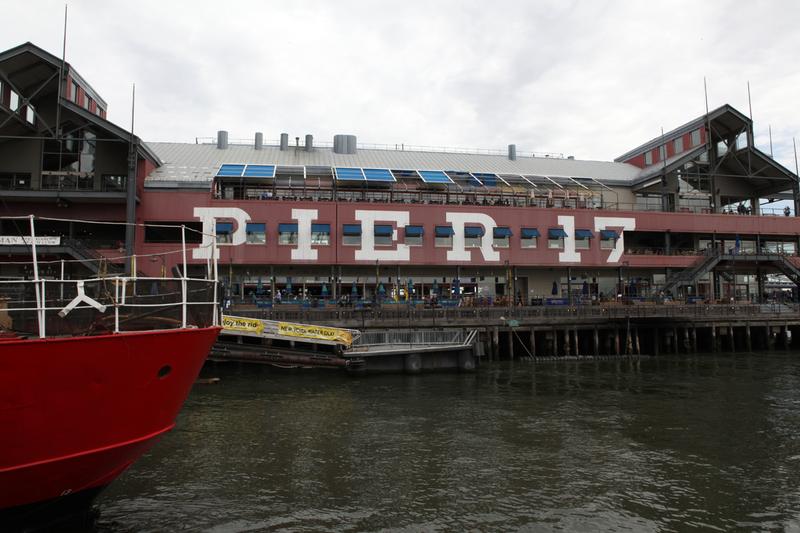 The rickety wood docks and faux-boat house at the South Street Seaport are a rustic charm to some, but others view Pier 17 as prime real estate in need of a renovation.
Now, a proposal for replacing the boxy red structure with a three-story glass building that includes an expansive rooftop auditorium is drawing attention.

The Pier 17 shopping mall is 27 years old. The building is not historic, but the surrounding buildings require approval from the Landmarks Preservation Commission before any buildings are demolished or constructed nearby.

Speakers were split on the renovations during a public hearing Tuesday night. The commission has not yet set a date for a vote.
The Pier 17 renovation plans were created by SHoP Architects, which designed the East River Waterfront esplanade and Pier 15. The new building would include a 32-foot high mezzanine floor, a mix of local and global businesses and a 700-seat auditorium, with more space for outdoor seating and views of Brooklyn. The firm hopes to reclaim the surrounding wood and some of the original steel.

"It's part of the history of the Seaport. Why modernize it?" asked Felix Fernandez, 58, a carpenter from Queens, who works nearby and eats lunch at the pier. "I come down here because it's rustic. That's the charm of it. Modernizing is no good."

When shown plans of the 300,000 square foot glass covered building Fernandez laughed.

"This looks like the Jacob Javits Center," he quipped. "They should keep it on the West Side, leave the Seaport alone the way it is. Leave it alone."

Mike Bell, 27, has been a waiter at Pier 17's seafood restaurant Sequoia for eight years and welcomes the new building. Looking up at the peeling paint on the faded riveted metal, he says renovations are long overdue.

"They're not getting rid of the ships. It's not going to be condos. It's still going to be public space, so just a little change," Bell said. "I think that's fine. That's what New York City is all about."

Bell hopes the new building will bring more upscale restaurants to the area that will create more jobs. "I think it's a great idea, I just hope it won't take them 10 years to do it."

The next round of the design process is expected to be completed in early 2013.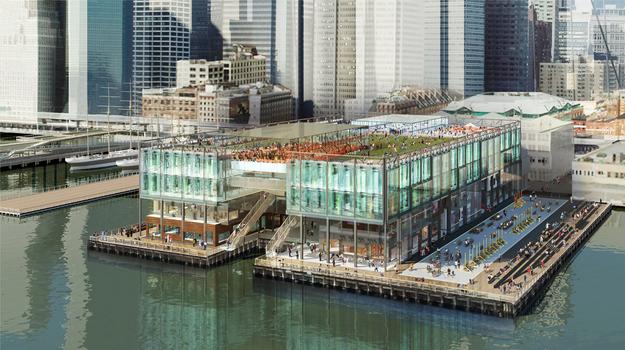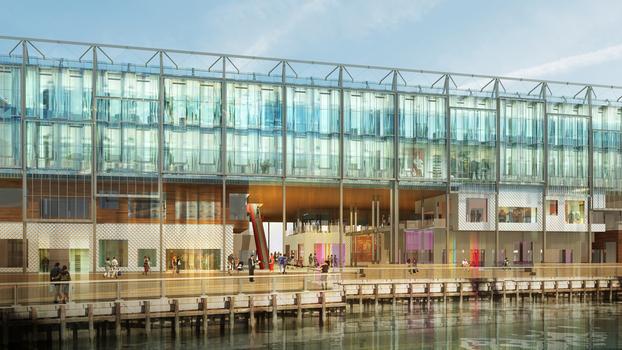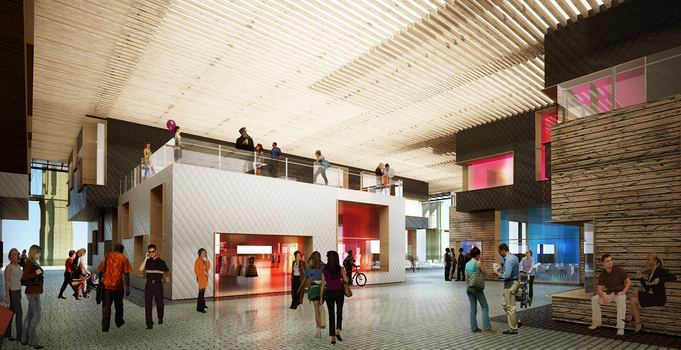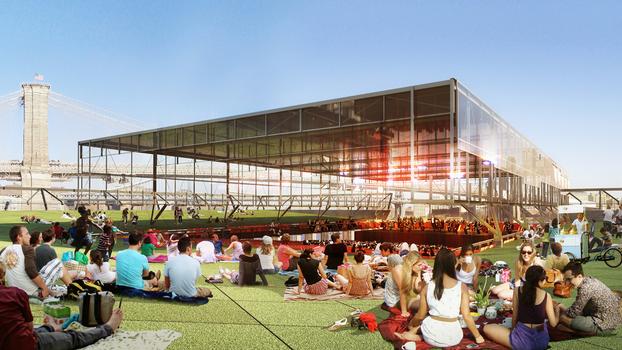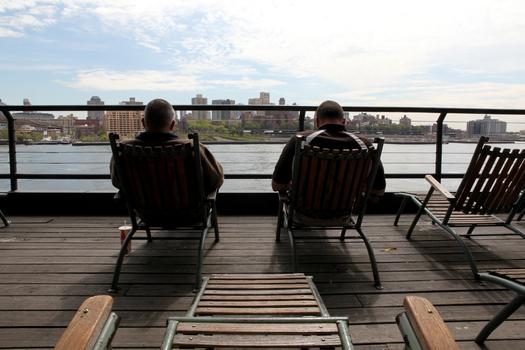 of