Who's Who in Hedge Funds: NY's Top 10 Political Donors
Hedge fund executives are big spenders when it comes to political campaigns in New York State.
Hedge funds, hedge fund executives, and their immediate family members gave $23.4 million dollars to state and local politicians from the start of 2005 through February of this year, according to a report released Wednesday by Common Cause New York, an advocacy group that campaigns for open government. 
While this it the first time Common Cause has tracked these donations in New York, contributions from the hedge funds in federal campaigns leapt from only $2.4 million in 2000 to $19 million in 2008.
Who's Who: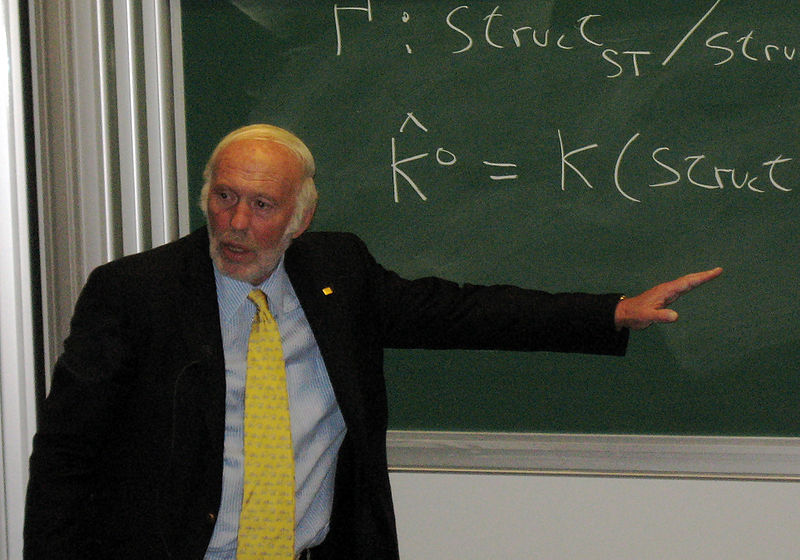 1. Renaissance Technologies LLC: $4,198,377.69
This is a quantitative hedge fund, relying on math and stats to spot mispricing in financial markets. It has over $15 billion in assets under management and earned net returns as high as 33 percent in 2011. Founded in 1982 by James Simons, left, a code breaker for the U.S. Department of Defense during the Vietnam War who later taught at MIT and Harvard. Renaissance Technologies has a portfolio of investments that Forbes called "impossibly diversified and complex" and estimates his current net worth at $10.7 billion. Simons retired from the fund in 2010.


2. Elliot Management: $2,000,285.00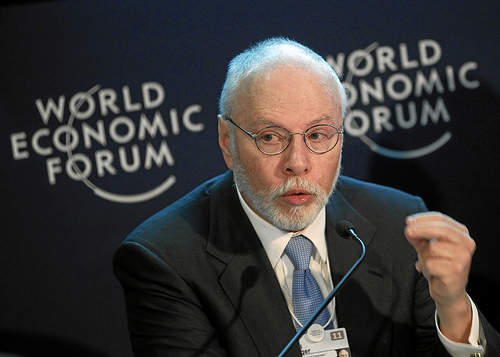 This fund specializes in distressed debt investments, and sources estimate that it manages $15-$19 billion in assets. Founded in 1977 by Paul Singer, right, Elliot Management is one of the oldest continuously managed funds. Singer, worth roughly $1 billion, has recently criticized both Wall Street bonus structures and Federal Reserve policy. He supports both Republican Party candidates and same-sex marriage.

3. Caxton Associates: $1,072,285.00
This group currently oversees $9.8 in assets. Founded by Bruce Kovner in 1983, the fund – named for the first printer of English-language books – is now run by Andrew Law, formerly its chief investment officer. When Law first joined Caxton in 2008, he wrangled a 13 percent return for investors in a year other hedge funds averaged a 19 percent drop. At the beginning of 2010, Law bet shorting the Euro and betting long on other global currencies. He told the Wall Street Journal at the end of 2011 that he expects a housing rebound and is buying shares of home-related companies.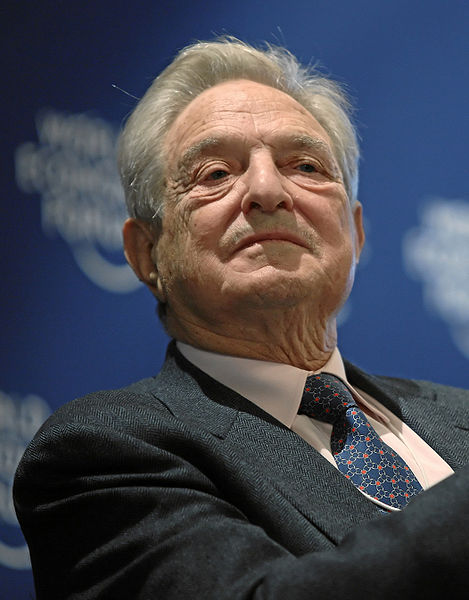 4. Soros Fund Managment: $915,298.27
George Soros, left, is perhaps now best known for his politically liberal philanthropy, but it's his hedge fund background that makes it possible for him to give away all that money. His Soros Fund Management reportedly manages $25 billion, investing in companies from Hess Corporation to online discount retailer Bluefly. In 2011, Soros returned $1 billion in outside investments and now only manages his family's money. 
5. Greenlight Capital LLC: $592,729.88
Greenlight Capital is a fund valued in the $9 billion range, founded by David Einhorn, that shorts companies. They became famous by betting against Lehman Brothers months before Lehman's 2008 collapse. More recently, they were fined $11 million in January for insider trading in the U.K.
6. Third Point Management LLC: $538,350.00
Third Point is a $9 billion hedge fund founded in 1995 by activist investor Dan Loeb, shown at right. Loeb is notorious for writing letters, scolding everyone from CEOs and boards of companies he invests in to President Obama. Lately Loeb and Third Point have been in the headlines for decrying layoffs and lack of strategy at Yahoo!, where Third Point have more than $1 billion invested. Loeb is supporting Mitt Romney's presidential campaign, and has raised funds for the candidate.
7. Entrust Capital Partners LP: $487,667.00
Founded by three former Goldman Sachs money managers, EnTrust Capital is a $4 billion fund, and it came under scrutiny in 2009, when it was revealed that their founders were giving money to New York Comptroller Alan Hevesi at the same time as EnTrust got millions of dollars from the New York state retirement fund under Hevesi's control. Hevesi pled guilty in 2010 to a felony for receiving a reward for official misconduct as part of a wide-ranging pay-to-play operation. EnTrust was not a target in the investigation, which was led by then-Attorney General Andrew Cuomo. Cuomo recused himself from any investigation of EnTrust Capital, because they had managed money for Cuomo and for his campaign.
8. York Capital Management: $445,370.77
York Capital is an event-driven hedge fund with upwards of $15 billion under management. Founder James Girard Dinan has, in the past, decried inequality and largely donates to Democratic campaigns.
9. Gracie Capital: $416,433.05
Gracie Capital was founded in 1999 by Daniel Nir, a Fieldston grad and former partner at Gotham Capital. Nir was one of the founders of the Ira W. Sohn Investment Research Conference, which the New York Times calls 'an 'It' event in hedge fund circles." In 2010, Gracie's flagship, $2 billion "Credit Opportunities Funds" were acquired by Moelis and Company. Nir supports mostly Democratic candidates.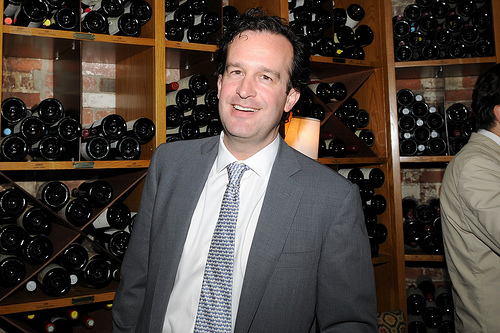 10. Eagle Capital Management: $412,950.00
Eagle Capital Management seeks to find "undervalued growth companies." Managing director Ravenel Boykin Curry IV has been an active supporter of charter schools, with groups like Girls Prep and Democrats for Education Reform.  Curry is married to decorator and socialite Celerie Kemble and is partners in a planned utopian development in the Dominican Republic with Moby, Fareed Zakaria and Charlie Rose.
What the report shows:
That rise corresponds with the growth of hedge funds as a financial force, said Brian Paul, the research and policy coordinator at Common Cause New York. "Fifteen years ago, hedge funds were really a non-factor, both in the economy and in politics."
Many donations were directed to candidates who support causes that may appeal to hedge fund managers on a personal level – like charter schools and the legalization of same-sex marriage.
Additionally, over 40 percent of contributions went to candidates for governor or attorney general.
New York Governor Andrew Cuomo banked the most hedge fund money – nearly $2.6 million for his 2010 campaign – followed by Elliot Spitzer's campaign for governor in 2006, which received over $1.5 million.
The heavy concentration of these donations in state-wide campaigns reflects the high contribution limits in New York State, said Paul.
The state caps individual donations in races for governor, attorney general, and comptroller at $60,800 per election cycle. In contrast, in New York City, donations are capped at $4,950 per election cycle.
Only 3 percent of hedge fund donations went to New York City candidates, according to Paul.
"This looks to us like an affect of the New York City public finance program," Paul said. "These are really different rules than we see at the state level and we see different outcomes as a result."
Common Cause's release comes as a group of businesses and community groups gathered at the New York State Capitol Building in Albany Wednesday morning, calling for the state to enact campaign finance reforms, like adopting a public financing system with lower contribution limits and ending so-called "pay to play" donations, among other things.