SchoolBook
20 School Buildings That Sent Most Children to ERs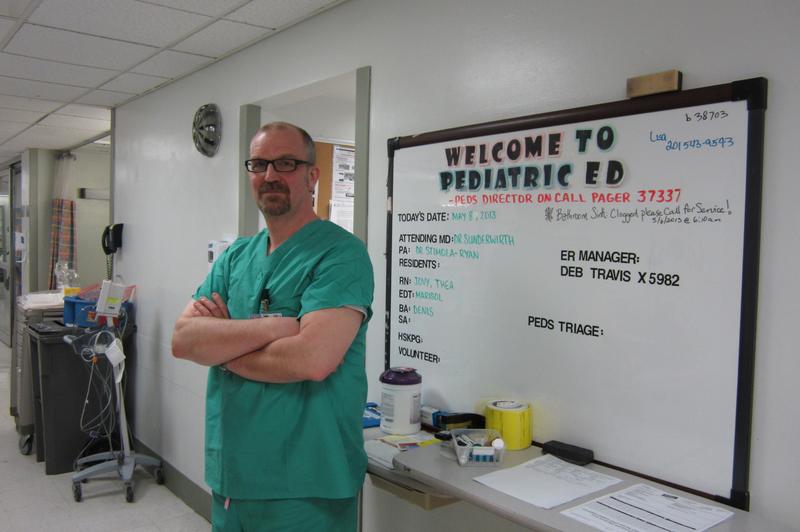 WNYC looked at thousands of calls made from public schools between 2005 and 2010 for what 911 dispatchers call "emotionally disturbed persons." This data was obtained by Legal Services of New York. At the 20 buildings with the most calls, it appears 16 of them house District 75 schools, which are special education schools for kids with the most serious needs, those having autism spectrum disorder, intellectual disabilities, physical impairments or numerous other needs.
Because the FDNY only keeps track of addresses, and many buildings house more than one school, it's impossible in some cases to know which individual schools made the 911 calls.
Next to the address of each building we listed the number of calls made over the six year period, plus the names of all schools; those in bold are District 75 schools.
1) 779 Forest Ave., Bronx: 314 (Academy of Public Relations, Jill Chaifetz Transfer H.S., South Bronx Academy for Applied Media, P.S. 17)
2) 470 Jackson Ave., Bronx: 274 (Foreign Language Academy of Global Studies, J.M. Rapport School for Career Development)
3) 58-74 57th St., Queens: 207 (P.S. 9)
4) 55 E. 120th St., Manhattan: 190 (P.S. 79 Horan School)
5) 750 Jennings St., Bronx: 166 (P 186 Walter Damrosch School)
6) 90-27 Sutphin Blvd., Queens: 128 (regional D.O.E. office used for multiple programs)
7) 74-03 Commonwealth Blvd, Queens: 119 (P.S. 23 at Queens Children's Center)
8) 730 Bryant Ave., Bronx: 118 (Hyde Leadership Charter School, Hunts Points School, Vida Bogart School for All Children site)
9) 50-40 Jacobus St., Queens: 113 (I.S. 5 Walter Crowley plus a site for P.S. 9)
10) 2555 Tratman Ave., Bronx: 100 (P.S. 12 Lewis and Clark School)
11) 655 Parkside Ave., Brooklyn: 96 (M.S. 2 and P.S. 141)
12) 141 E. 111th St., Manhattan: 95 (Harlem Success Academy 3, Mosaic Preparatory Academy, P. 811 site)
13) 925 Astor Ave., Bronx: 94 (Astor Collegiate, Bronxdale H.S., Christopher Columbus H.S., Collegiate Institute for Math and Science, Global Enterprise H.S., H.S. for Language and Innovation, Pelham Prep Academy, P.10 site)
14) 1434 Longfellow Ave., Bronx: 92 (District 12 and P.S. 811)
15) 466 West End Ave., Manhattan: 91 (P.S. 811 Mickey Mantle School)
16) 317 W. 52nd Street, Manhattan: 90 (P.S. 35)
17) 240 E. 172nd St., Bronx: 86 (Bronx Expeditionary Learning H.S., Bronx H.S. for Medical Science, Bronx H.S. for Business, Dreamyard Prep., Jonathan Levin H.S. for Media and Communications, Urban Assembly Academy for History and Citizenship for Young Men)
18) 250 E. 164th St., Bronx: 84 (Bronx Early College Academy for Teaching and Learning, Grant Avenue Elementary School, Science and Technology Academy)
19) 3000 Tremont Ave, Bronx: 83 (Herbert Lehman H.S., Renaissance H.S. for Music, Theater and Technology, site for P.S. 721)
20) 1001 Jennings St., Bronx: 81 (Fannie Lou Hamer M.S. and P.S. 66 School of Higher Expectations)
WNYC searched the Department of Education's records to check whether District 75 programs were at those buildings as of 2010. District 75 schools often have a main location and several additional sites in other schools. This is why the same District 75 school may show up more than once. Some of the other schools, such as charters, might not have been in these 20 buildings between 2005-2010 or for only part of that time period.
WNYC attempted to reach several of the principals at these buildings, by telephone and email. None was willing to talk on the record. A couple of them would only say the calls came from the District 75 schools.
The Department of Education declined to make the superintendent of District 75 schools available. The agency said the vast majority of District 75 students do not present behavioral issues.
This is true. Our analysis found most of the buildings with District 75 schools made few if any calls to 911 for emotionally disturbed persons. But as the above list shows, the buildings that made the most calls do have these specialized programs. Some of those particular programs are also known for taking a large number of students who are classified as emotionally disturbed.
You can hear the story above, and share your comments below.
With reporting by Coulter Jones.