$1B for Keeping NY Region High and Dry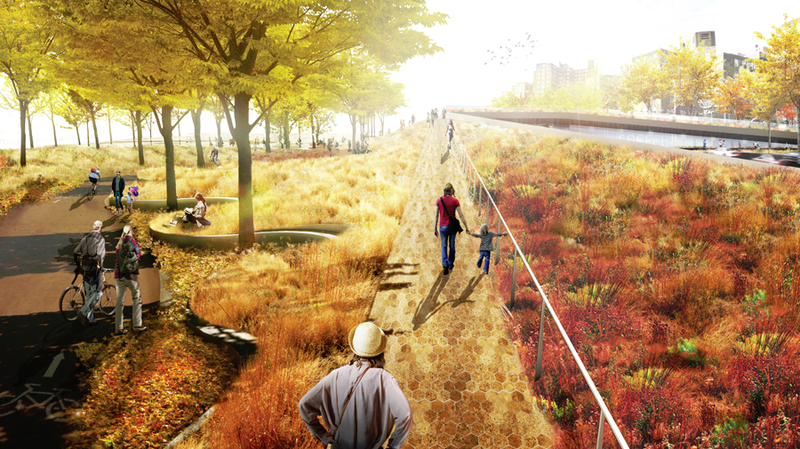 For the past year, teams of designers, landscape architects, engineers and their fans have been immersed in a global competition to come up with ways to flood-proof New York City and its environs in the face of sea level rise and future hurricanes. But no one was quite sure how much money would be available to put the plans into practice.
Now, they do.
The U.S. Department of Housing and Urban Development announced Friday that almost $1 billion would go to local governments to construct the winning designs, broken down in the following way:
New Jersey: $380 million;
New York City: $355 million;
New York State: $185 million;
Connecticut: $10 million.
"When there is a disaster, the political response by government is to try to help people and to stop the same disaster from happening again," said Philip Orton, a research scientist at Stevens Institute of Technology in Hoboken. He worked on one of the proposals, a series of living breakwaters off the coast of Staten Island. "But when it comes to coastal flooding, it's also important to have some sort of long-term thinking, which is what this competition is about."
The winning projects themselves will be announced Monday. The 10 finalists range from a system of protective barriers (such as earthen berms and portable walls) that would be deployed around the Manhattan waterfront; to a series of initiatives to turn the Jersey Shore into an ecotourism destination; to a network of retaining pools, park land flood walls in Hoboken to protect and help drain the low-lying city.