This Week: Must-See Arts in the City
A figure whose photography and performances chronicle a life of survival and loss in Chelsea, a super giant salad on the High Line, the act of grooming gets thoroughly picked apart in Bushwick and groups of students and artists tackle one of New York City's dirtiest waterways: the Gowanus. There's lots going down in New York City. Here's what we're looking at:
Hunter Reynolds, Butur, at P.P.O.W. Gallery Since the first days of the AIDS epidemic in the 1980s, artist Hunter Reynolds has lived with the deadly specter of this disease. He has watched the virus claim his friends and his colleagues. In 1984 — well before the days of protease inhibitors — he himself contracted HIV. His work, as a result, frequently explores ideas of survival and loss. For years, he staged performances as his alter-ego Patina du Prey, a gender-bending, ballgown-clad figure whose luscious frocks often paid tribute to the dead. (Literally: one dress was stitched with the names of more than 25,000 people who had succumbed to AIDS.) He has had himself mummified in cellophane and tape. He has photographed the expressionist forms that appear when a drop of blood (his own) explodes onto a piece of paper. In his first solo show at P.P.O.W., Reynolds will be showing a mix of works from the '90s, including photographic documentation of his performances as du Prey, as well as recent collages crafted from paper and thread. These latter pieces are made to look like colorful, Rorschach-esque totems. Also on view will be du Prey's 'Mourning Dress,' a gown adorned with strips of photographed flowers, marking the loss of a close friend. Opens Thursday at 6 p.m., in Chelsea.
Alison Knowles, Make a Salad, on the High Line The Fluxus artists of the '60s and '70s were renowned for creating pieces based on a simple set of instructions — or "score." Yoko Ono once had spectators cut off her clothes. George Maciunas instructed rich men to compose a "solo" by shaking coins, then dropping them, then striking them, and so on. Alison Knowles, a Fluxist who palled around with the likes of composer John Cage, is now recreating one of her most famous event scores: "Make a salad." This weekend, she will make a positively monstrous salad on the High Line to the tune of live music by Joshua Selman. Afterwards, everyone will partake. This Sunday from 10 a.m. to 1 p.m., at W. 16th St.
Raul Vincent Enriquez, PRIMP, at Microscope Gallery In an exhibit that is as much about technology as it is about the simple act of grooming, Raul Vincent Enriquez employs found objects, animated GIFs and wifi accessible content to create a show that's all about the human urge to primp. If you can't make it to Knowles' salad-palooza, this may make up for it: Enriquez will have a burrito bar at the opening. Now if some artist could get on dessert, my weekend would be complete. Opens Sunday at 6 p.m., in Bushwick.
Gowanus: Exhibit A + Exhibit B at the Old American Can Factory New York's most high-profile Super Fund site will be receiving a thorough examination by students from the Pratt Institute and a group of artists led by the Canary Project, a group established to help deepen understanding of environmental issues. This will include artworks related to and inspired by the Gowanus, as well as documentation of the PCB-saturated waterway. Opening reception, this Sunday at 3 p.m., in Gowanus. A gallery discussion about the project will be held next Saturday, April 28, at 3 p.m.
Plus: The Affordable Art Fair gets rolling on Wednesday in Midtown. A good time to find that reasonably-priced masterpiece to hang over the couch.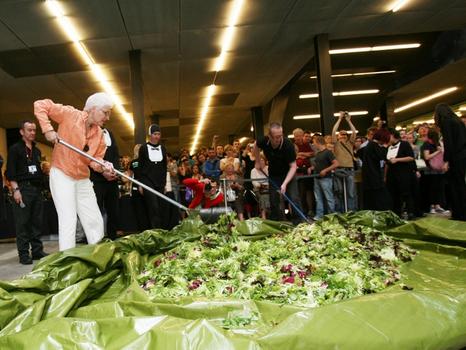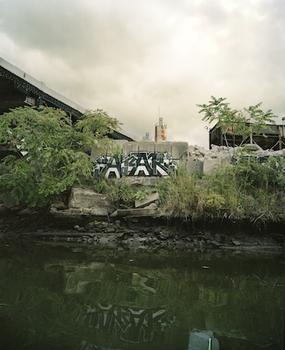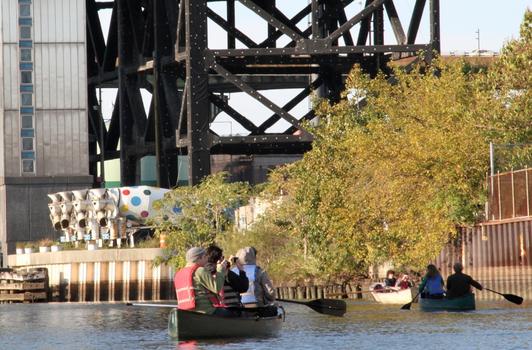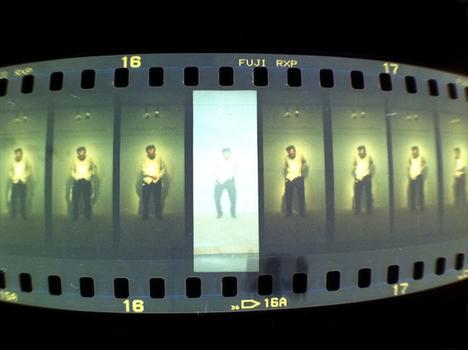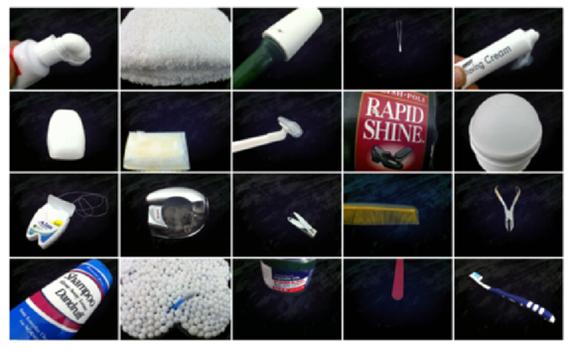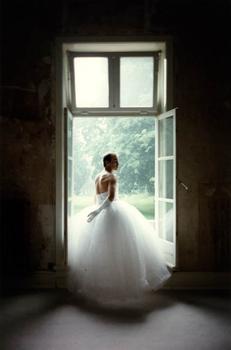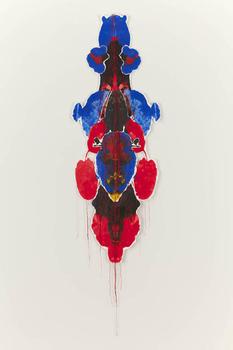 of