State Judge OK's 63rd Senate Seat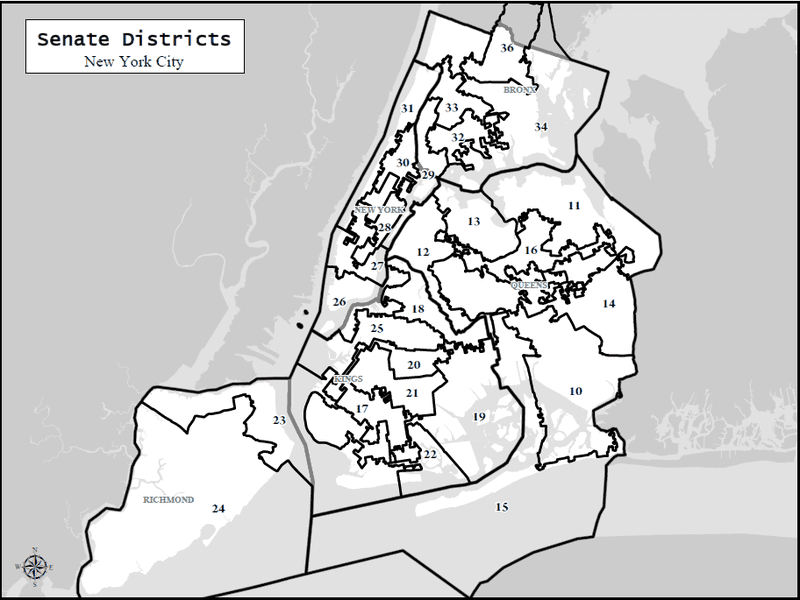 In a major blow to Senate Democrats' efforts to halt the implementation of new Republican-drawn districts, a state supreme court judge ruled the Senate majority's decision to up the seat total to 63 was constitutionally acceptable.
"Although this court finds disturbing the Legislature's use of one method for Queens and Nassau Counties and a different method for Richmond and Suffolk Counties, petitioners have not sustained their heavy burden of demonstrating beyond a reasonable doubt that the Legislature has acted unconstitutionally," Judge Richard Braun wrote in his opinion in the case.
Senate Democrats argued that the Republican's interpretation of the arcane constitutional equation to determine the Senate's size was a change from the court-sanctioned process used during the 2000 redistricting. Lawyers for the Senate contended it was the fairest way to calculate the new senate size.
Had the judge ruled in the plaintiff's favor, the recently passed compromise between state legislators and Governor Andrew Cuomo to get the lawmaker-drawn districts signed by the Governor would have been thrown out. A new set of maps, with a 62-seat senate, would have had to be drawn.
In a statement, Senate Democratic spokesman Mike Murphy said they planned to appeal.
"We will be appealing today's ruling," Murphy wrote in a statement. "We agree with the court's assessment that the Senate Republican's use of two different redistricting counting methods is disturbing and we are confident that the Court of Appeals will see through this blatant, unconstitutional power grab by the Republican Majority."