Muppets Are City's New Family-Friendly Ambassadors
Mayor Michael Bloomberg has enlisted The Muppets to help attract more families to the city as part of his push to get 55 million visitors a year to come to the Big Apple by 2015.
Kermit the Frog, Miss Piggy, Gonzo and Pepe the King Prawn joined Bloomberg on Friday for the announcement that The Muppets were NYC's official Family Ambassadors for 2012.
Kermit and company will be part of a campaign to guide visitors to family-friendly deals and activities throughout the five boroughs. As part of the program, www.nyc.gov will feature Miss Piggy discussing shopping, Kermit the Frog helping visitors to navigate the five boroughs and Swedish Chef focusing on city cuisine.
"I've loved New York ever since I arrived in its harbor and saw that Statue of Liberty is green. What a welcome!" Kermit the Frog said. "New York is a great place for families, frogs, pigs, bears, and anyone else to visit. We can't wait to show the world the best ways to hop around the city!"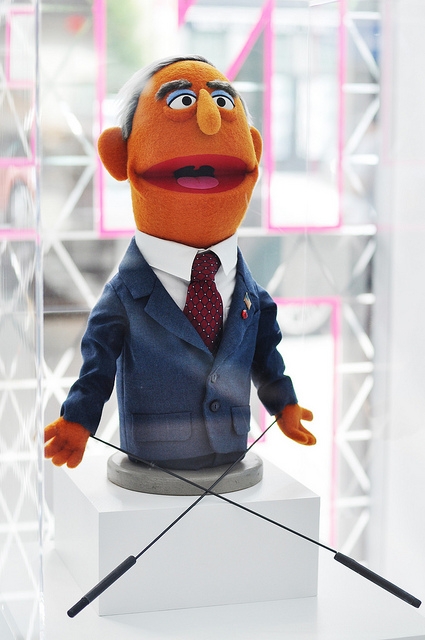 This wasn't Bloomberg's first encounter with the Muppets — he appeared alongside Miss Piggy in a 2008 Muppet movie and even has his own Muppet character that was exhibited at the Museum of the Moving Image earlier this year.
The Muppets are NYC's fourth family ambassadors. The program was created in 2009 to promote the city as a safe and family-friendly destination. Previous ambassadors have included Sesame Street and Dora the Explorer.
The tourism and marketing arm, NYC and Company, says the city welcomed 15 million family visitors in 2011.
(Photo: Mayor Bloomberg's muppet alter ego on display at the Museum of the Moving Image. Lucius Kwok/flickr)
With the Associated Press