On Opening Day, Yankee Parking Garages Limp Toward Possible Default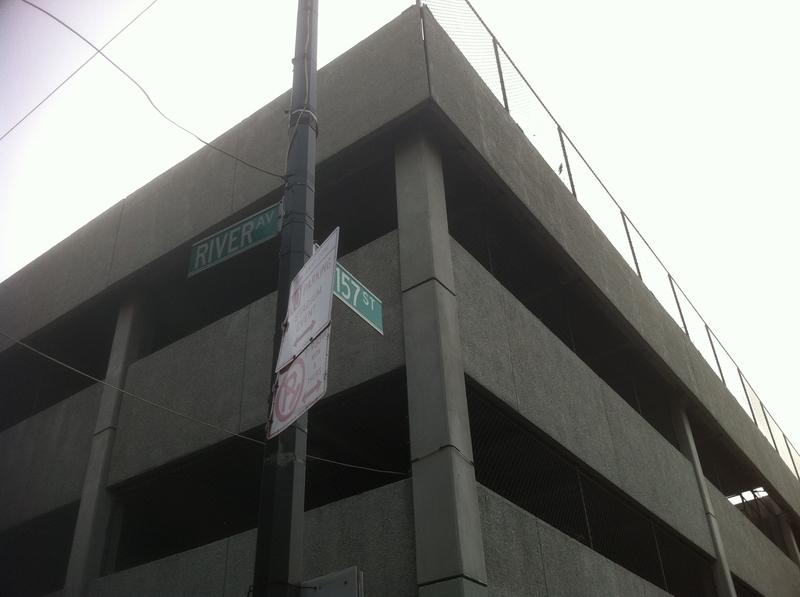 The Yankees hold their first home game in the Bronx on Friday afternoon, but the company that owns their stadium's parking garages may be on its last legs.
The Bronx Parking Development Corporation is struggling to make payments on the $237 million in tax exempt bonds used to build the garages, placing the company in danger of default.
The 11 garages were a little more than one-third full on game days last year. On days without a game, an average of 70 people paid to park there, leaving nearly 9,000 spaces empty. Each space costs $35 or $48 for valet parking. Smaller garages in the neighborhood charge much less.
Late last month, the corporation said it needed to raid its cash reserves to make its latest payment on its bond obligations. In a letter to bond holders, the corporation said that if it didn't do that, it would immediately default. The same crisis occurred before the last bi-annual payment came due, in November.
The parking company, which was set up with the backing of the Bloomberg administration because the Yankees wanted more parking spaces, also owes $25 million to the city in rent and property taxes.
In an audit last month, New York City Comptroller John Liu blasted the city Industrial Development Agency for recommending in 2006 that the bonds be issued to finance the new garages. "NYIDA did not independently analyze the financial position and cash flow of the proposed parking operation or the parking needs of the community to determine if there would be a demand for increased parking, at higher prices, in the Yankee Stadium vicinity," the report said.
Critics like Bettina Damiani of Good Jobs New York agreed with Liu's assessment. "This project was forced through despite the screaming concerns of local residents, transportation experts and good government advocates," she said.
The agency replied in a written statement that it relied on the recommendation of "a nationally recognized expert" in giving a thumbs up to the deal, and then helping to arrange for its tax exempt financing.
Agency spokesman Kyle Sklerov also stressed in an email to WNYC that the city would not lose money if the Bronx Parking Development Corporation defaulted on its debt. "The bonds are not a general obligation of the City or the IDA in any way, shape or form," he said.
Damiani said that may be true, but the garages going bust would mean a big hit to the reputation of the agency. "What does it mean for future projects in this city when a development as prominent as the one associated with Yankee Stadium goes into default?" she asked.
Sklerov disagreed. He said, "We expect that bond investors will continue to evaluate future IDA projects on their own merits."
A call to the Bronx Parking Development Corporation for comment was not returned.