In the Principal's Office | A Look at School Leaders' Unique Work Spaces
This week, WNYC invited principals to submit photos of their office and include mementos that held specific significance.  
Whenever I visit a school, I start by meeting the principal. I'm usually directed to an office where an administrative assistant sits behind a countertop, preserving an air of opaque bureaucracy. But when I'm taken behind that dividing line and into the principal's actual office, I'm always struck by what I find.
Joseph Nobile, principal of PS 304 in the Bronx

"Stained glass was my hobby, so I have a few items hung," said the long-time principal of the Throgs Neck elementary school.

In addition to the lamp over a table, Nobile has created a stained glass red-and-blue apple and other decorative pieces including one with the name of his school.
He also keeps bulletin boards with pictures of former students, various awards and Yankees and Giants memorabilia. Above his desk there's a giant slide ruler.
"None of my students or teachers under 40 know what it is," he quipped.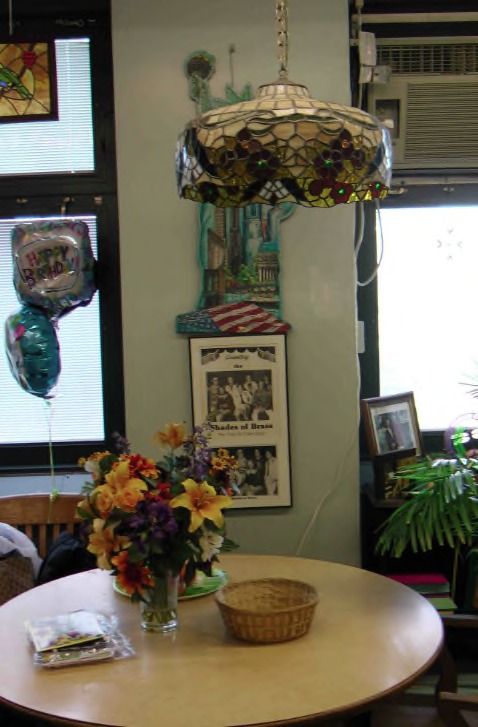 On Wednesday, we took a peek inside the office of Nyree Dixon, principal of PS 12 in Brownsville, Brooklyn.