Opinion: Five Predictions for the Rick Santorum Farewell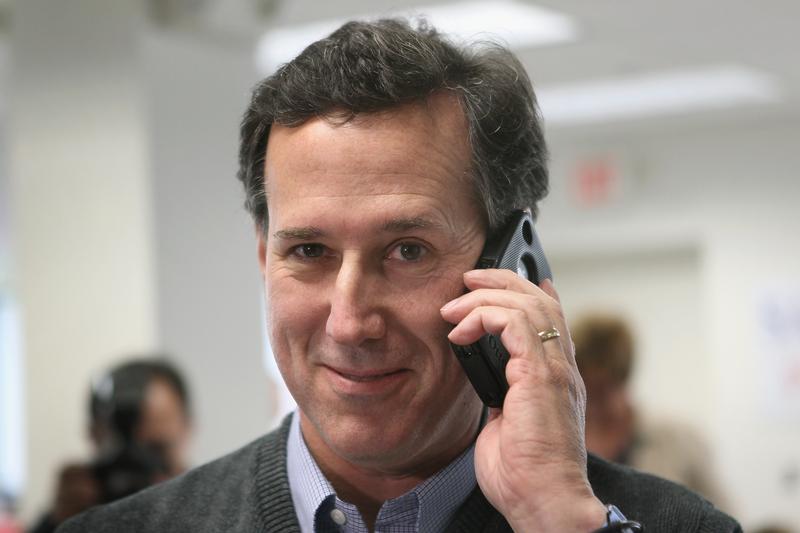 What's more surprising than Rick Santorum dropping out to most is that he lasted this long. He has already factored into three of my predictions on this site, so I'll round his candidacy out with two more before we bid farewell.
We won't have Rick Santorum to kick around anymore. His announcement that he's gone from "game on" to "game over" may have saddened arch-conservatives, but it equally disappointed liberals who loved watching the the Presidential candidate lead right-wingers, lemming-like, off the cliff of reality.
A man whose last electoral experience was being resoundingly rejected by his home-state voters was not a likely leader for a Republican revolution. Add in that he wanted to dial back the clock to the 50s - the 1650s, that is - and it's not surprising to see him go.
What's more surprising to most is that he lasted this long - and there are many who predict that this won't be the last we see of him. But Santorum has already factored into three of my predictions on this site, so I'll round his candidacy out with two more before we bid farewell.
1. Santormentum. In November, as the carousel of candidates was in full swing, I foresaw a Santorum moment. Six weeks later, he proved me right, and in the three months since, his genuine conservative cred has had more staying power than the marketing mania of Herman Cain or the all-hat-no-horse cowboy from Texas.
2. Candidate Romney. Despite his surge, it was still Romney's -- and in a final post of the New Year, I put my money on Mitt.
So far, two-for-two.
3. No VP Rick. Just last week I wagered Santorum wouldn't be the #2. He's just too scary for a guy who needs to reach the middle, too dour for the man from Bain who already has a doom-and-gloom message, and to divisive in general. I suggested that this might not only be good for Romney, but could do Santorum the favor of giving him the early berth for 2016.
Here's where the new predictions come in.
4. Don't Invest in Santorum 2016. Despite the Republican tradition of giving front-runner status to the last also-run, I don't see Santorum as the leader four years from now. He'll want to be. He'll make big money off of books and speaking engagements in the meantime, and Iowans should get used to seeing him on a return voyage through all 99 counties.
>But ultimately, he lost this time because he's a weak candidate - and that's not going to change. He's flimsy as a speaker, as a focused campaigner, as a fundraiser. And he doesn't know when to stay quiet. These aren't going to change by the next go-round, and by then the GOP will have some new rising stars to hitch their wagons to, as opposed to a faded, forgotten runner-up.
5. It's Not the End of the Right-Wing. You could see this moment as proof that a Santorum's brand of "severely conservative" (to steal a Romneyism) politics is a non-starter. Romney now gets to hedge back to the center, but it might be too late to woo moderate voters. Republicans might decide to listen to the advice almost-candidate Mitch Daniels suggested a year ago - that they focus on economic issues and give a pass on divisive social crusades.
That won't happen. That's what makes extreme primary voters so uniquely powerful: They refuse to be strategic. Liberals often go-along get-along with the compromised moderate their party puts forward. Conservatives stick to their guns.
Maybe GOP shamans will realize that Santorum's angry, at-times hateful rhetoric isn't the way to go. But his turn-back-time approach and us vs. them mentality will be rebundled and repeated by a different set of speakers before you know it.
Santorum's collapse won't lead to more moderation. It will just show that the true conservatives need better messengers than Rick Santorum.
And they'd do well to learn from my highlight of the Santorum campaign -- the fan-generated "Game On" video that packaged his right-wing passion into a positive, spirited song …which we'll share for one last time, a tribute to the departure of the man from Pennsylvania.