In the Principal's Office | A Look at School Leaders' Unique Work Spaces
This week, WNYC invited principals to submit photos of their office and include mementos that held specific significance.  
Whenever I visit a school, I start by meeting the principal. I'm usually directed to an office where an administrative assistant sits behind a countertop, preserving an air of opaque bureaucracy. But when I'm taken behind that dividing line and into the principal's actual office, I'm always struck by what I find.
Nyree Dixon, principal of PS 12 in Brownsville, Brooklyn

In this age of accountability, when a school is graded based on the progress its students make on state exams, many public school principals hang charts on their walls filled with data tracking student achievement.
Dixon says her office "contains data charts of all types, the American Flag," and lots of books. But she also keeps "a simple black-and-white photo of my mom reading with me at age six.  I like to keep my family memories of literacy within the walls of my school family."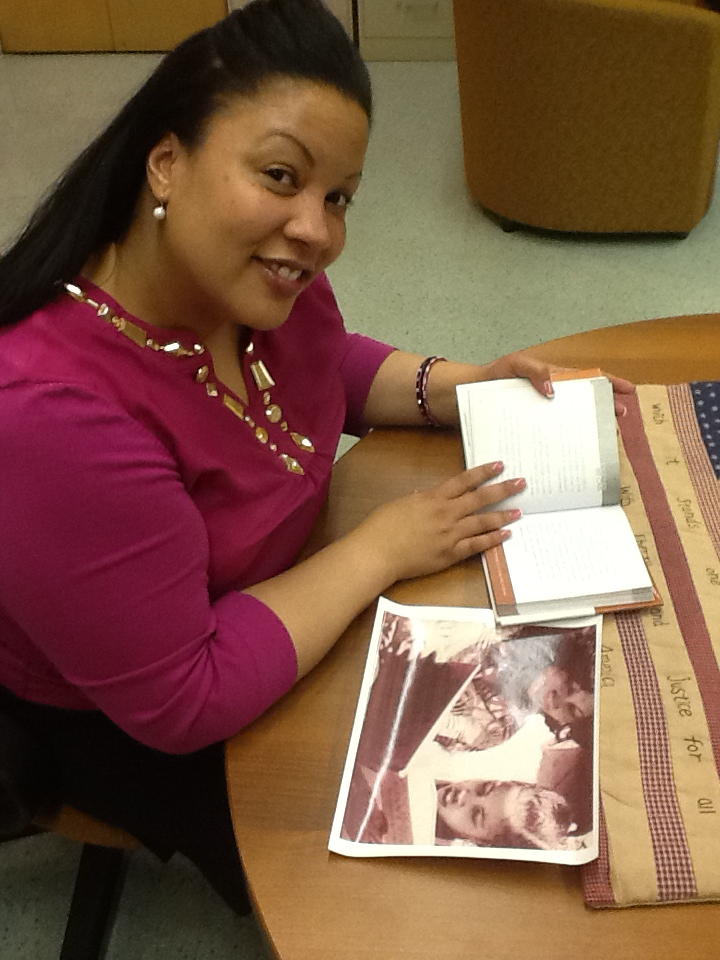 On Tuesday, we took a peek inside the office of Rashid F. Davis, principal of Pathways in Technology Early College High School in Brooklyn's Paul Robeson campus.