In the Principal's Office | A Look at School Leaders' Unique Work Spaces
This week, WNYC invited principals to submit photos of their office and include mementos that held specific significance.  
Whenever I visit a school, I start by meeting the principal. I'm usually directed to an office where an administrative assistant sits behind a countertop, preserving an air of opaque bureaucracy. But when I'm taken behind that dividing line and into the principal's actual office, I'm always struck by what I find.
Rashid F. Davis, principal of Pathways in Technology Early College High School in Brooklyn's Paul Robeson campus.
Davis keeps an homage to his alma mater, Morehouse College, in his office, along with framed diplomas to celebrate his academic achievements and pictures of the faculty and staff. He doesn't usually wear the T-shirt, too, but he did for this photo.
"It is important for people to walk out of my office feeling as though that I believe in celebrating the completion of formal education beyond high school and the pictures of my staff are constant reminders for me to celebrate and appreciate them," he said.
He also has an autographed poster from the musical version of "The Color Purple" on his wall "because the arts are important to who I am."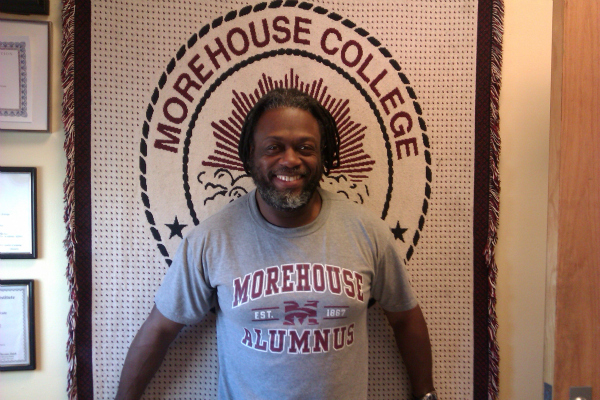 On Monday, we took a peek inside Katherine Moloney's office at PS 100 in Brighton Beach.