Seeing 'Bully' Through the Eyes of City Teens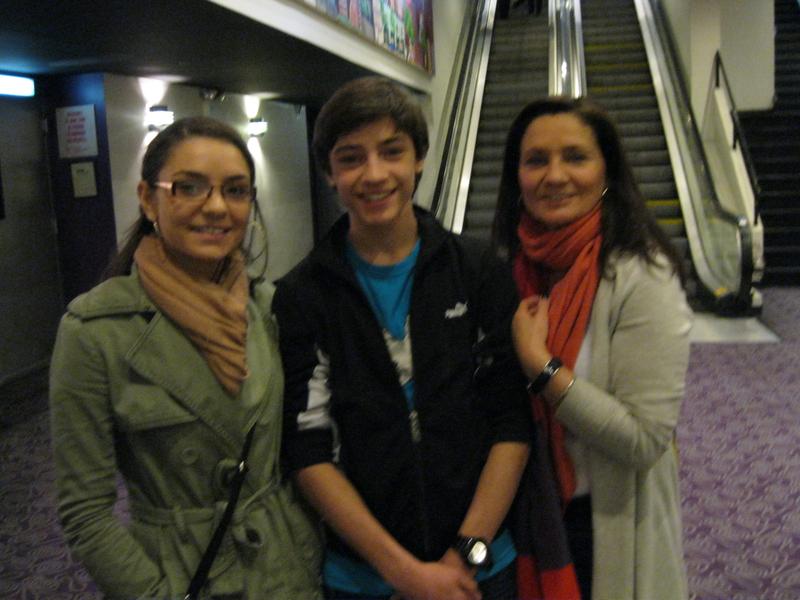 Some New York City families are using this school vacation week to plan outings to museums or shows. But a few have chosen to take their teens to see the new documentary "Bully."
The documentary profiling students victimized by bullies and families of children who committed suicide in response to taunts will go into wider release Friday now that the Motion Picture Association of America agreed to give it a PG-13 rating instead of an R in exchange for removing a few obscenities.
"I heard about the film, and they wanted to make a big impact against the bullying and bring up the subject to see if they could make a change," said 14 year-old Guy Liotto, who attended an afternoon screening at the Angelika with his mother and older sister this week.
"I know bullying is a big thing going on during schools. So I just wanted to see what they're trying to do to make this change."
Guy attends Eleanor Roosevelt High School on the Upper East Side, and said he's never seen any bullying there, or at his old elementary school in the West Village.
His mother, Jackie Liotto, credits that largely to efforts to make students aware of the problem.
"You just want to make them sensitive so if someone else is going through something you want them to reach out," she said.
Justin Esposito, 14, who came from Queens to watch the same afternoon showing with his parents, was deeply affected by the story of a boy named Alex's story. He is viciously taunted and beaten while riding the school bus and doesn't complain to family or the school.
"You can tell he's trying so hard to make friends that he would like let the kids be mean to him if it makes him feel like they're his friends," Justin said.
Justin wanted to see the movie because of a personal experience. He said he was picked on at his old Catholic school.  
"I wouldn't call it bullying on that level, but my old group of friends in my elementary school, we grew apart and they made fun of me," he said. "I eventually broke away from them. It was nothing nearly as bad as what those kids [in the documentary] went though, I was fine. I made new friends, I went into high school a happy kid."
Justin now attends Archbishop Molloy High School in Briarwood. His mother, Nora, said that, like the children in the film, Justin struggled with whether to tell the school.
"We chose not to go that route, even though there were instances happening in the school," she said. "Justin thought it would escalate and make things worse."
Thankfully, she said, the problem wasn't bad enough to require more intervention. But she said the film is a reminder that parents need to monitor what's happening to their children, socially.
Thirteen year-old Chriss Reyes, who came from Brooklyn to see "Bully" at the Angelika, said he felt inspired to take personal action.
He mentioned a boy in his seventh grade class at P.S. 332 in East New York who has been pushed around and bullied, and said some kids took the student's clothes.
Now, he said, he wants to "be a friend, talk to him, take him out sometimes."
After watching "Bully," the Liottos and the Espositos said they thought schools should hold assemblies and meetings for parents to combat bullying.
New state legislation called the Dignity for All Students Act requires schools to train staffers on how to combat many forms of intolerance and to report all incidents of harassment on their grounds and on school buses.
The national education group Facing History and Ourselves has created a guide to the film "Bully" for educators and others who work with young people. It can be downloaded directly from the organization's Web Site.
Peter Nelson, who directs the group's New York office, said "Bully" was a natural fit for the non-profit that has made lessons around the Holocaust, civil rights and other historical moments to teach about compassion and tolerance.
"It's up to each school how far they want to go with the film to educate the population," he said, noting that the film contains many painful scenes but that children are usually up to the challenge of talking about such subjects.
Facing History and Ourselves also helps run a small public high school in Midtown Manhattan. The school's teachers were scheduled to view the film this week and will take their students to see it after spring break.
The groups Donors Choose and The Bully Project are enabling teachers to take public school students to see the film.