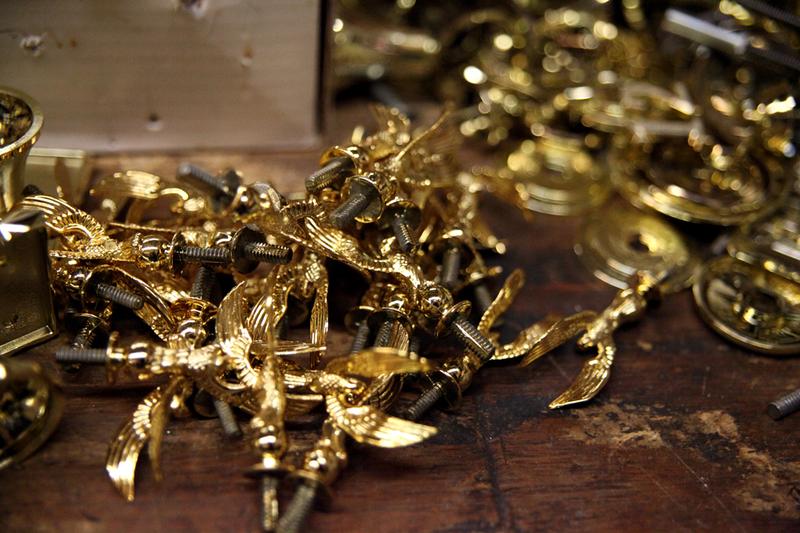 New York is a city of specialists from foodies to academics, laborers to shopkeepers. Every Wednesday, Niche Market will take a peek inside a different specialty store and showcase the city's purists who have made an art out of selling one commodity. Slideshow below.
Trophy World
123 Livingston Street
Brooklyn, NY 11201
Peter Sperry's office is chock full of trophies and plaques for a job well done, but none of them were meant for him. He manages to survey the awards with pride, however, the pride of a parent and a craftsman. Sperry, 47, is a minor king of the recognition industry, manufacturing and selling anywhere between 40,000-60,000 awards each year, mostly doled out to celebrated New Yorkers, big and small.
It's a business that has riden out the storms of the rocky economy.
"The need for recognition is going to continue on a perpetual basis, it's used to measure achievement and accomplishment. Recognition is a measuring stick and I think us as humans like to see how we're doing in our industry, amongst our colleagues," he said.
On any given day, Sperry might be fielding orders from colleges requesting plaques for a graduation ceremony, designing a glass award for a retiring MTA employee, or assembling a silver hued, baseball wielding plastic figurine to the top of a trophy base. His eight employees all do a little bit of everything, including his wife. "I'm the trophy wife, not by looks, but by marriage," Bonnie Sperry said, laughing.
On a recent weekday during lunch hour, the shop was buzzing with activity. Yvonne Joseph, a congregant at Refuge Church of Christ of Far Rockaway, said she had been patronizing the shop for years. On this particular day she was picking up trophies for kids who gave oratory at church. "To let them know that they're doing a good job or to let them know that you care about them," she explained.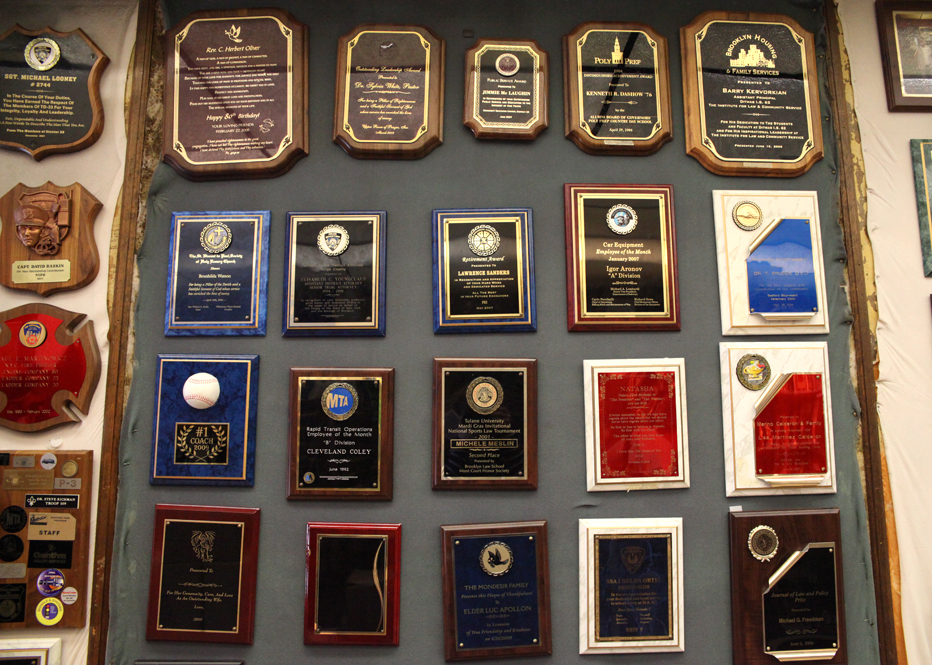 Jennifer Legrand, from the National Council of Negro Women, echoed Joseph's comments. She was placing an order for nine trophies to be presented in a ceremony celebrating youth for academic excellence. "We always like to honor our young people within our community because you hear so many negative things about what they're doing, so we wanted to let the people at home know that they're doing some good things," she said.
This particular mom and pop business has lasted almost fifty years on the same block in downtown Brooklyn, catering to city agencies, little leagues, schools, bowlers, volunteer organizations — any one who wants to present a tangible manifestation of "you're great." Peter's father became involved in Trophy World in 1973, by becoming a partner in his tenant's existing trophy shop. (Sperry's grandmother bought the building on Livingston Street in the 1950s).
Unfortunately for a young Peter Sperry, his father's trade was a harsh lesson in the distinction between the medium and the message. "When I was little and we'd be at baseball or football dinners and if ever there was a kid whose trophy either was broken or was left off a list my dad would come take the trophy that I was given, take it away from me and give it to the recipient whose name was left off," he recalled. "They figured, oh, you know what, you'll get another one tomorrow."
In the workshop downstairs, the shelves sag with boxes labeled with common spare trophy parts, like "female bowler." To mark custom messages and names on awards, the shop's chief engraver, Kit Benedict, who moonlights as a bassist in a gothic rock band, uses everything from her own hands to a rapidly moving laser engraving machine. Trophy World can fabricate almost any trophy shape and size imaginable. A fair share of clients request joke trophies: outhouses and horse's rear ends, but Sperry wouldn't divulge the shape of what he considered weirdest commission to date, only confiding that it was for the porn industry.
Prices range widely, from $3.50 for a basic plastic figure on a marble base to thousands of dollars for a sterling silver statuette. Sperry, unsurprisingly, believes everybody should be deemed a winner.
"We're grateful for everybody who still believes that everybody who plays should get a trophy, even though some people are saying, you know that it doesn't produce a competitive edge. We like to see everybody who participates in something get an award," he said.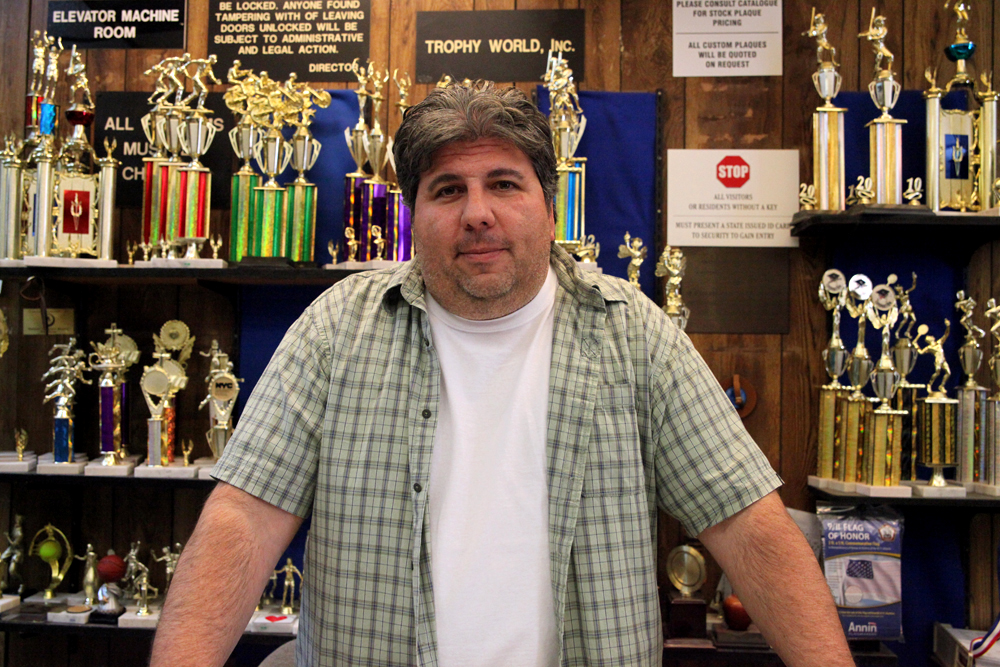 (Photo: Peter Sperry in front of his trophy case./Sarah Kate Kramer for WNYC)
Interview with Peter Sperry, owner of Trophy World
What materials are you using for the awards?
The majority of our awards now are lucite and crystal with addition to traditional plaques which are still woodbased--walnut, rosewood. We use a lot of contemporary products too to incorporate into awards, such as stone and glass, different types of color fill for different types of glass and crystal. We tend to go with a more contemporary flair for our awards but we're certainly happy to do traditional awards as well. Certain customers have been doing it this way for 60 years and this is what they want to do.
Who are your customers?
Customers range from sports leagues, schools, to city and state agencies, such as district attorney offices, the transit authority is a big customer of ours, we do Fortune 500 companies. We do awards for theater, motion picture associations, recording executives and the recording industry, anybody looking to have some type of recognition or achievement award.
What's the weirdest, or most elaborate trophy you've ever had to make?
Weirdest, all I can say is it involved some type of sex-toy. For the porn industry. Most elaborate, good question. Well, I'd say the largest, probably not the most elaborate, was for a motorcycle club. It was I think their 25th anniversary, and they said 'we want the absolutest biggest trophy you can make.' By the time everything was attached it was over 20 feet. I can only imagine someone on a motorcycle trying to transport this back.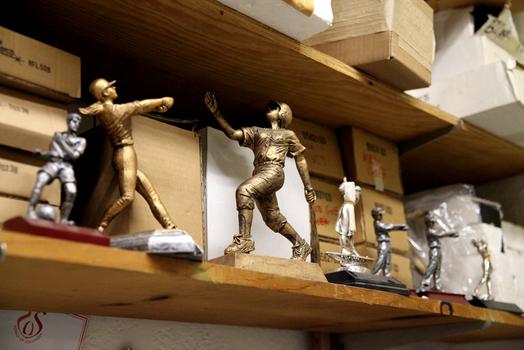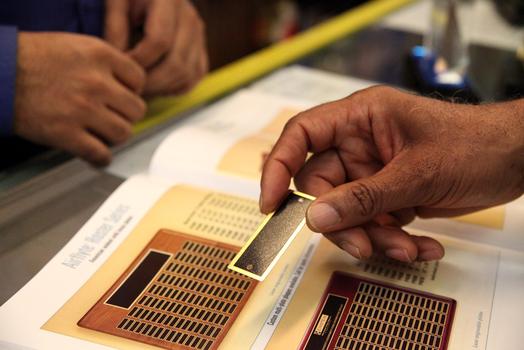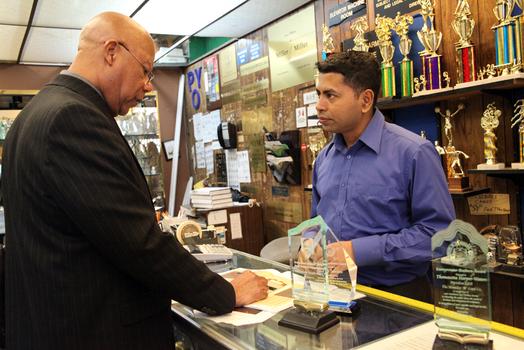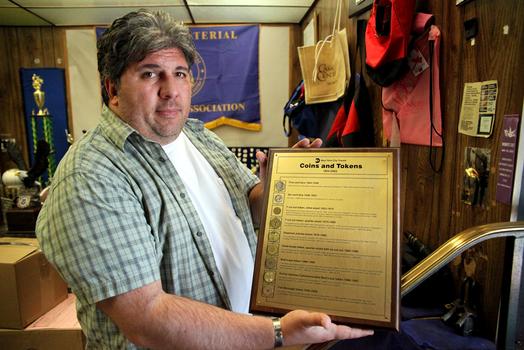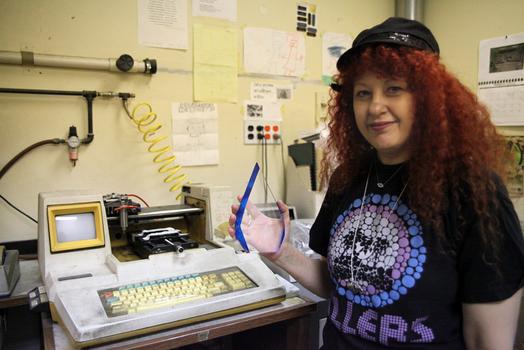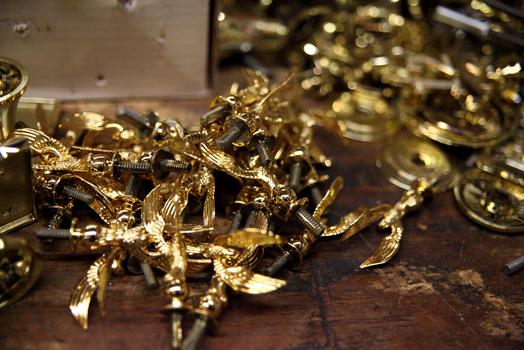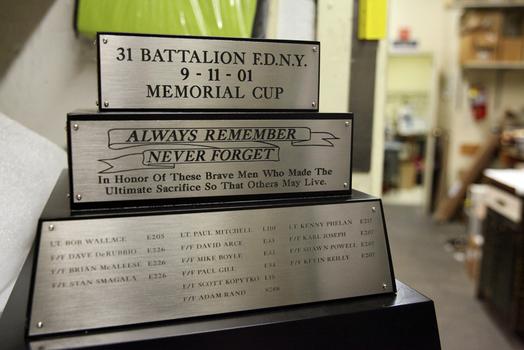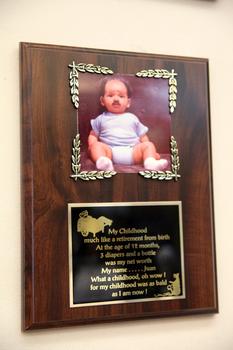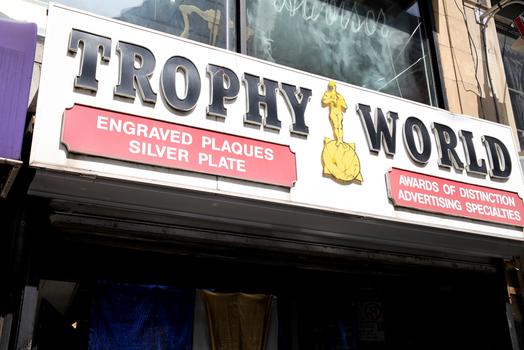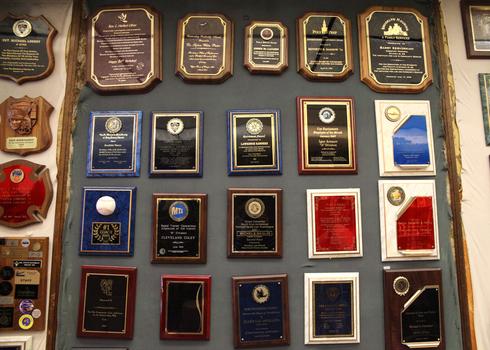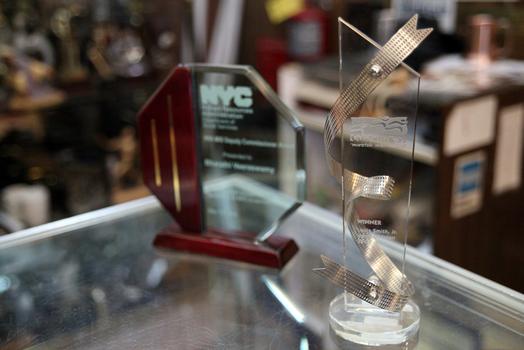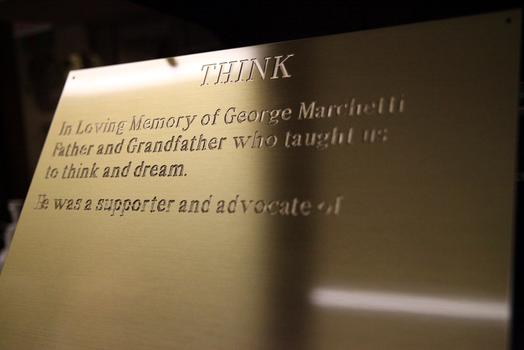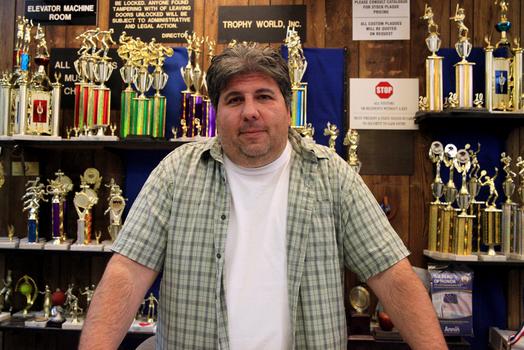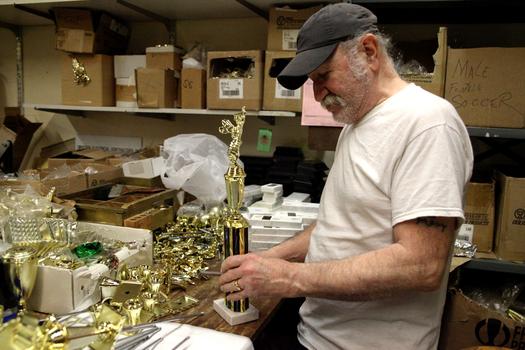 of