Police Union Rolls Out Ad Blitz Defending Cops After Tix-Fixing Scandal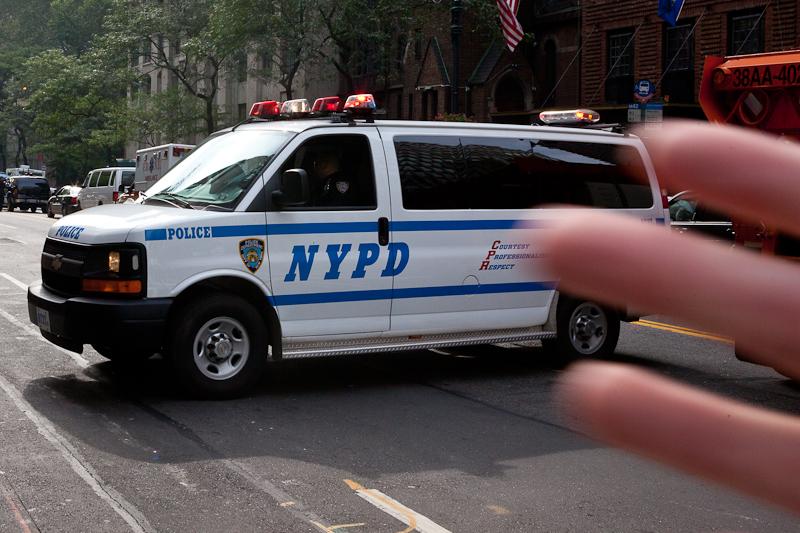 Police union leaders, who have accused the NYPD of penalizing officers whose tickets turn into acquittals at traffic court, are now waging a media campaign to drum up public support against such disciplinary tactics.
For months, the Patrolmen's Benevolent Association (PBA), the union representing police officers, and the Sergeant's Benevolent Association have been collecting stories from officers who claim they are getting docked vacation days if they forget events on the stand in traffic court, or if their memo books are missing descriptions of the circumstances that led to the issuance of a traffic ticket.
"If they lose their case, that officer is questioned, the memo books are examined," Ed Mullins, president of the sergeants' union said, "and they receive penalties of up to 10 days."
Ten days amounts to two weeks' pay.
In response to the tactics, PBA President Pat Lynch has begun rolling out one-minute radio ads on several commercial radio stations. The union is planning to air the spot, which debuted this week, 44 times on 1010WINS, 42 times on WCBS, more than 20 times on WFAN and about a dozen times on WAXQ and Z100.
"You may be surprised to learn that more stress is put on police officers by NYPD management than by criminals," Lynch says in the ad. "Now an NYPD boss, whose only job is to punish police officers for losing traffic court cases will look for the slightest clerical error in order to blame the officer."
More than dozen officers were indicted last October after a ticket-fixing probe. Since then, union bosses contend the department is so concerned about looking tough on ticket-fixing, they've been dispatching Internal Affairs Bureau investigators to traffic court to observe officers testify.  If there is an acquittal, they charge that the testifying officer is brought in for departmental questioning and the incident is investigated.
Advertising sales representatives at CBS, which owns WCBS, 1010WINS and WFAN said a one-minute on-air spot costs about $1250 per ad. They would not disclose the precise amount the PBA has spent to purchase the on-air advertising, but they said the package would run upward of $100,000.
"We are running these ads to protect the rights of police officers who are being unfairly penalized just for doing their jobs," Lynch said in a written statement.
Mullins said the new regime is giving officers an incentive to lie on the stand to assert they do remember details they may not in order to secure a conviction.
"Just admit we had a problem. And we're fixing the problem, and we'll find new ways to fix the problem," Mullins said. "But we don't go out and make an example out of possible a good police officer who innocently doesn't remember a case."
Based on data for the first two months of 2012, the NYPD reports that the conviction rate for traffic summonses has climbed to 73 percent, compared to 55 percent over the same period last year.  They explain these numbers in part by the decrease in dismissals of tickets due to an officers failing to appear in traffic court.
Police spokesman Paul Browne flatly denies that the department is penalizing officers who end up losing traffic court cases.
"Contrary to critics, officers are neither punished for purportedly 'losing' traffic court cases, nor for clerical errors. In only those cases where an officer fails to appear or testify without a legitimate or valid reason, is the officer subject to potential disciplinary action," Browne said in a written statement.
He also said there is no evidence officers are losing vacation days for missing memo book entries on days they write up tickets.
"There's been criticism, groundless, that cops in court are docked pay for the slightest clerical errors re summonses. Just not true," said Browne.