Kids March to End Violence in Their Neighborhood
About 400 elementary school children from PS11, the Highbridge School, participated in a neighborhood march for peace Tuesday afternoon in the Bronx.
The march, organized by United Parents of Highbridge and several other community groups, was held in an effort to combat violence that has been a common concern in the neighborhood, despite NYPD statistics that show murders, rapes and other violent crimes have decreased about 28 percent over the last decade.
The march kicked off at Nelson Park, a lot sandwiched between Woodycrest and Nelson Avenues that locals say has regularly been the scene of violent incidents.
Carrying white balloons and handmade signs, the elementary school children marched into the park, led by their teachers, principal and organizers from United Parents.
As the parade made a loop around the community, some neighbors joined in. Sheny De Jesus, a 32-year-old Highbridge resident whose daughter attends the nearby Sacred Heart School, said that she was happy to see the kids participating in the march. "I think it's wonderful," she said, "because the teenagers don't know how to act. The kids know what's going on."
The march ended at the Alianza Dominicana Mosaic Beacon, located at PS 11, where many of the elementary school children are regularly involved in its after school programs.
Marie Stroud, director of Alianza Dominicana, said a few shootings that occurred within the last few months on Jesup Avenue and Anderson Avenue sparked the idea for the peace march. Stroud said that another larger march that will include five other schools will be planned for the near future, but a date has not yet been set.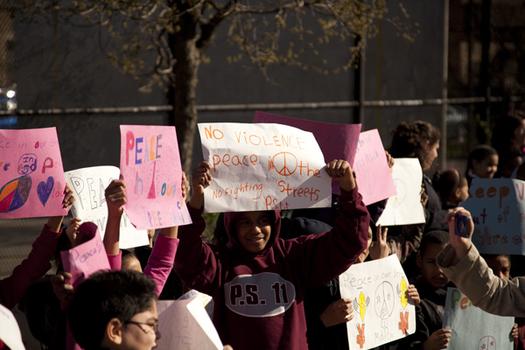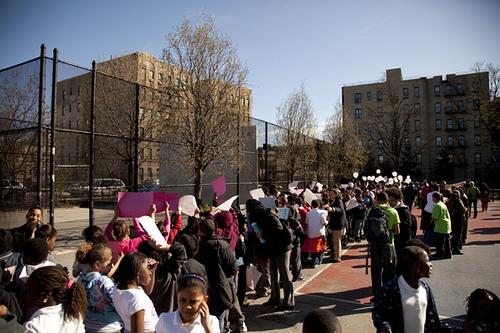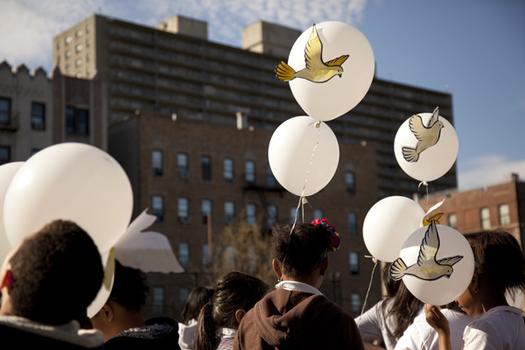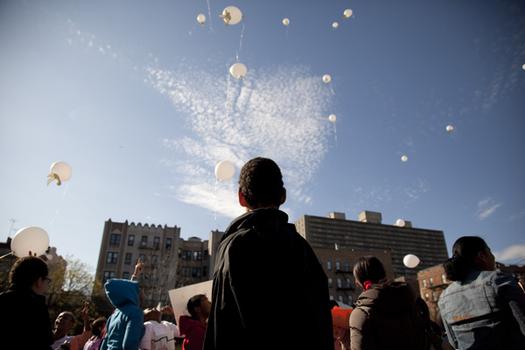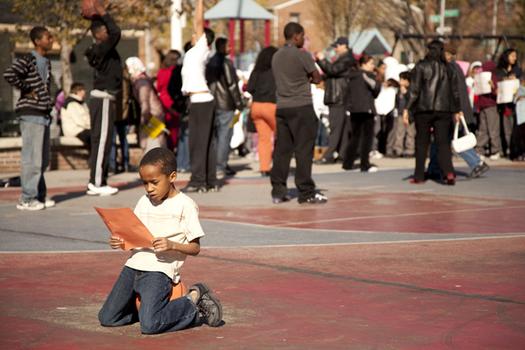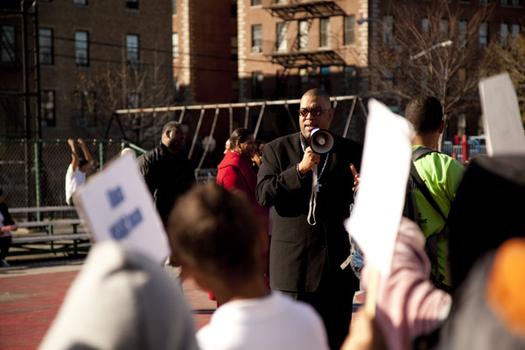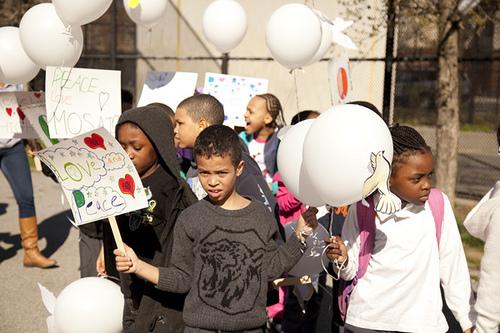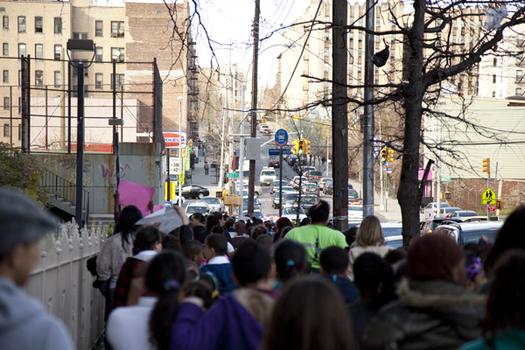 of