Immigrant Advocates Criticize Rejection of City's Census Appeal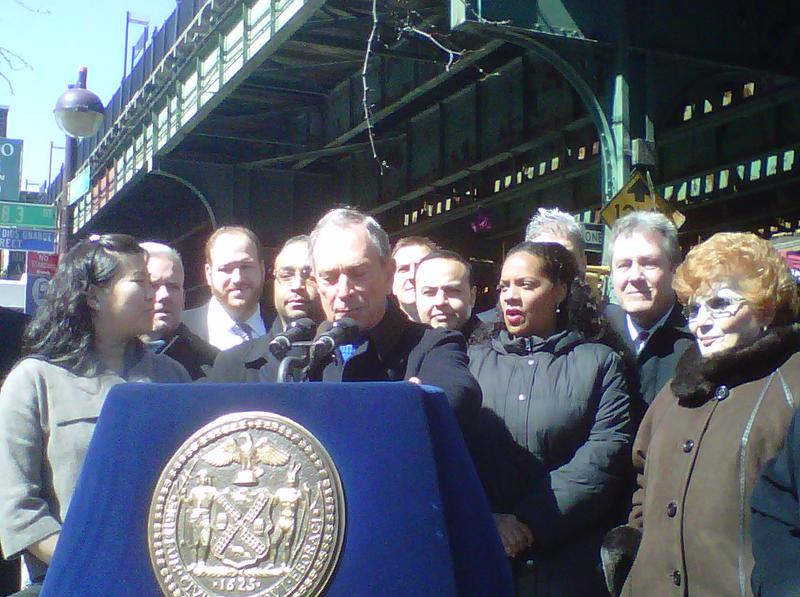 Immigrant advocates criticized the U.S. Census Bureau Monday for rebuffing a city petition to adjust the 2010 population count.
"It directly impacts the services that are available in the community," said immigrant advocate Luna Ranjit, "and that's not just for our community specifically."

Ranjit said visa figures and anecdotal evidence at her organization, Adhikaar, indicate that there are more Nepalese residents in New York City than the than the 6,000 indicated by the Census. And there are real consequences to this, she said, including qualifying for translation services at places like hospitals and courthouses.

City planners argued the federal agency overestimated the number of vacant housing units -- and in the process underestimated the number of residents. The city very quietly announced its rejection on Sunday afternoon, nearly two weeks after learning about the feds' denial on March 20.

The most recent Census found 85,000 more vacancies than in 2000, an increase of almost 50 percent. The city said that doesn't jibe with its information, based on construction, mortgages and other factors, and was evidence people were being left out, especially in parts of southern Brooklyn and northwest Queens.

That means the Bureau's tally of 8.175 million city residents will stand as the baseline for population estimates until the next Census in 2020.

Mayor Michael Bloomberg had to submit a formal appeal on behalf of New York City last August. He acknowledged the challenges associated with the counting process, but said the current total missed residents across the city — particularly in portions of Queens and Brooklyn.

The city submitted documentation to "refute the prevalence of widespread vacant housing units" in Bay Ridge and Bensonhurst in Brooklyn and Astoria and Jackson Heights in Queens, describing those neighborhoods as "stable, growing and vibrant."

But in a letter to city officials, Arnold A. Jackson, U.S. Census Bureau's acting chief of Decennial Management, outlined the only types of errors the Bureau would correct under it's 2010 Count Question Resolution (CQR) program. Those errors related only to objections over geographical boundaries and the processing of data after it was collected. Under this program, there is no mechanism to challenge the actual numbers counted in specific tracts.

Officials from City Planning called the Bureau's decision "unfortunate," but that they hope to work with their counterparts to improve the procedures to make sure the 2020 count is more accurate.

The 2010 Census number for the city has already been used for Congressional redistricting. It will also set a lower baseline for population estimates between now and 2020 — those are the numbers agencies use when appropriating federal dollars to the city.