Opinion: Don't Let the Door Hit You, Newt and Rick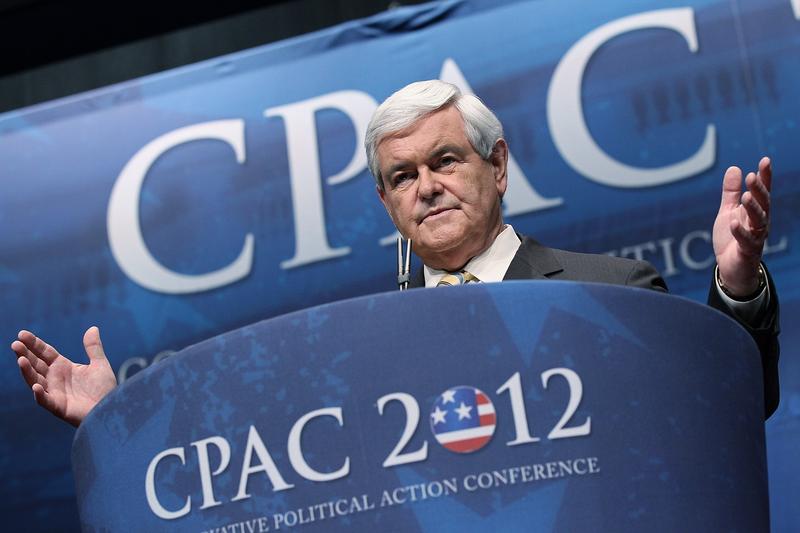 It used to be that you knew a presidential candidate was really, truly serious when they resigned their current position (as governor, as senator, whatever) to make their run.

After neither candidate resigned their seat in 2008 it appeared ok to just be "present" in your representative role.

Of course, election 2012 has brought a new breed altogether: Tthe candidate who has no job from which he is absent.

Rick Santorum and Newt Gingrich seem ready to campaign well into 2013 since this is, by far, the most prominence either has achieved in at least the last decade. At least Rick Santorum, C-list candidate though he may have been at the start of this election season, has won a number of states and has something resembling a reason to stay in. Newt Gingrich is just along for the ride because he's selling his books and has nowhere else to be.

We can and should do better.

Yes, either of these men are better than Barack Obama. Nearly anyone is better than a second term of an unserious man like our president. Nearly anyone can do a better job representing our country on the world stage and not cowering to other world leaders that our president. Nearly anyone can do better in reviving the economy instead of engaging in the catastrophic spending plan of our president.

That's just nowhere near enough. Whether you're a Republican or a Democrat, it's in all of our interests not to have second-tier candidates who lack experience or depth. We end up with presidents like Obama precisely because we don't demand a more serious field on both sides of the aisle. Previous to his election to president, Barack Obama was known for giving one great speech.
I can see where Newt Gingrich and Rick Santorum shrugged their shoulders and said: I can do that! Voters need to hold the media accountable for elevating people of weak resumes like this to consideration for our highest office. And it's long past time for Newt Gingrich to go on home.