Sen. Schumer Defends Health Care Law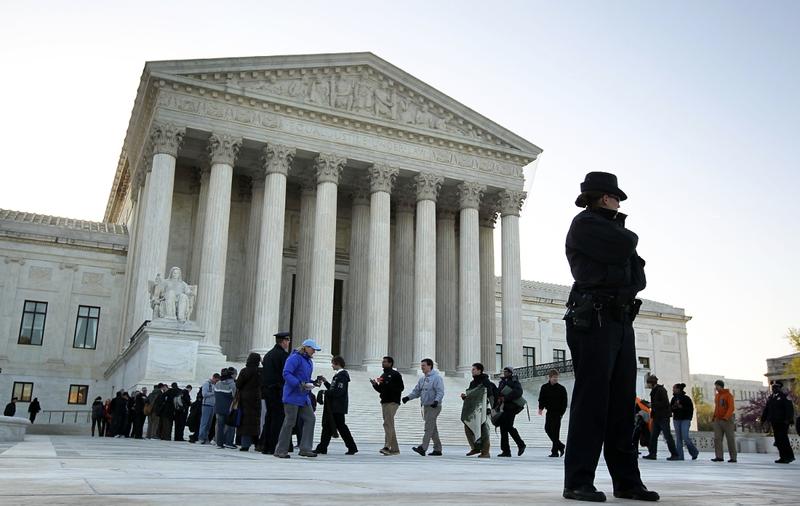 Senator Charles Schumer is warning that if the U.S. Supreme Court strikes down the Obama administration's healthcare law, formally known as the Patient Protection and Affordable Care Act, it could put long standing social programs at risk.
Appearing on NBC's "Meet The Press," New York's senior Democratic senator, healthcare in the U.S. accounts for one-sixth of the nation's economy, so Congress is well within its authority to regulate it under the Constitution's commerce clause.
"If they were to throw out the health care law, things like Medicare, Social Security, food safety laws could be in jeopardy on the very same grounds," said Schumer, who serves on the Judiciary Committee and chairs the Senate Democratic Policy Committee. He added it "would be a dramatic, 180 degree turn of the tradition of the commerce clause."
On Friday, the Supreme Court cast its initial vote on what critics call "Obamacare" after three days of oral arguments.  In a rare move, the court authorized the release of the audio recording of the proceedings at the end of each day. While intended to shed light on the constitutional questions raised in a major public policy issue, the audio released also provided evidence that the Obama administration was having trouble articulating its position.  U.S. Solicitor General Donald Verrilli, who argued for the administration, appeared to struggle at times, especially on Tuesday when questioned about the constitutionality of the law's individual mandate to buy health insurance or face a fine.
Senator Schumer defended Verrilli's performance, saying he did a good job explaining why the mandate was necessary.  Verrilli was challenged by Justice Antonin Scalia, who wondered why the government couldn't also force Americans to buy a vegetable, which hadn't been in the political spotlight since President George H. W. Bush invoked his presidential authority to say he "never, ever, wants to see another sprig of broccoli on his plate."
"He distinguished between broccoli, for instance, and healthcare. If you don't eat broccoli it doesn't raise the costs for your neighbor. It doesn't mess up the whole market," Schumer said.
Schumer added that the Justices' tough questions are no indication of how they will decide the case.
A decision is expected in June.