Strand Bookstore, Workers Tussle Over Contract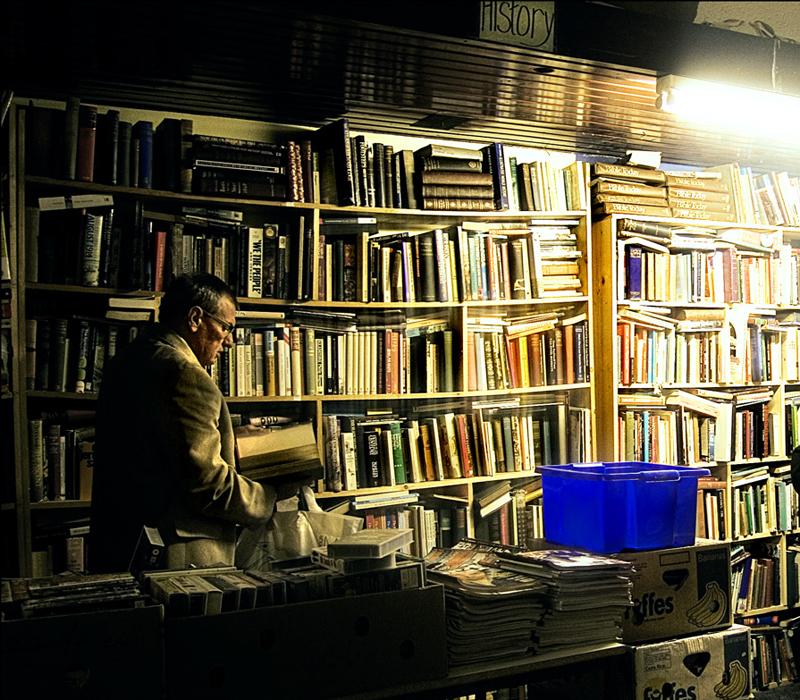 The owners and workers of the legendary Strand Bookstore are in a contract dispute, tussling over the implementation of a two-tier wage system, employee's healthcare contributions and other benefits.
The store's 140 non-management employees, members of the United Autoworker's Union, will vote on a new contract this week.
While Strand management says the store has to be leaner, workers argue the proposed contract threatens the quality of service in the store.
The most troubling part of the agreement, according to workers, is to plan to split them into two groups based on seniority – those who started on or after September 1, 2011 and those who started earlier. In the later years of the contract, newer employees would receive fewer benefits.
"Two-tiered wage systems are disastrous for the union and for life inside the store," said Nelson Lichtenstein, director of the Center for the Study of Work, Labor and Democracy at University of California, Santa Barbara.
By splitting the workers into two groups with different benefits, he said, these systems pit workers against each other. 
Two-tier wage systems have previously been used in the airline and grocery unions. In 2007, auto workers agreed to a two-tier wage system to prop up troubled car companies.
"The fact that this system is showing up in a small independent bookstore like the Strand is a troubling trend," said Olivia Rosane, who works in the store's fiction section.
But General Manager Eddie Sutton said – in addition to a slow economy – the store is facing threats from against Amazon, Barnes & Noble and e-readers and needs to stay competitive.
"Some of those folks can compete on price and availability in ways that we can't," he said. "Some don't pay as much rent as perhaps we would have to do, and we're, you know, challenged in that way."
But store's employees and their passion for books is one thing the Strand can offer that online sellers can't match, he added.
"The folks who work here make this experience, they make this store, and we're incredibly proud of them," said Sutton. "I wish that the economy was better."
Sutton declined to address the specifics of the contract, but employees reported it includes a wage freeze for 1-1/2 years. (The previous contract guaranteed raises of 62 cents an hour every six months.)
The new contract would increase employee contributions to health insurance to $15 a week from $10. It would cut personal and sick days from nine days a year to five for the first years of the contract.
Correction:The original version of this article said Nelson Lichtenstein was the director of the Center for the Study of Work, Labor and Democracy at University of California, Berkeley. This is incorrect. Lichtenstein works at the University of California, Santa Barbara. WNYC regrets the error.