12 Ways to Commemorate the Titanic Centennial
There are a number of happenings in the Tri-State area that mark the Titanic centennial. Among our favorites: meals recreating White Star Line menus, plays based on ship survivor testimonials and artifact exhibitions. Plus, the release of James Cameron's Titanic in 3D and the upcoming television "Titanic" miniseries by Julian Fellowes. Here's a shortlist of goings-on:
Titanic at the South Street Seaport Museum On April 10, "Titanic" opens at the South Street Seaport Museum. The exhibition will include historic objects associated with the Titanic -- like an original deck plan showing the ship's first class accommodations -- alongside pieces that show how the tragedy has been interpreted in pop culture, including production items from the 1953 Titanic film starring Barbara Stanwyck. In Manhattan.
41°North, 49°West by Dine Tanic Collective It won't be cheap, but this meal's going to be a memorable one: On April 14, chefs Rob McCue, Adam Banks and Mame Sow will serve up a 2012 seven-course dinner inspired by the last 10-course first-class dinner served on the Titanic in 1912.  The menu, which is "redesigned for a 21st-class of diner," will include dishes like Consomme Olga, Squab (pigeon) and Asparagus, and Waldorf Pudding, a wine pairing with every course and an old-fashioned cocktail hour. Wine aficionados Jennifer Simonetti-Bryan and Jonathan Cristaldi, who hosted last May's spontaneous underground lunch on the L Train, will keep the wine flowing. The meal takes its name from the coordinates where the Titanic sank. (UPDATE: Dine Tanic's dinner is now sold-out. But try out these recipes for Waldorf Pudding and Punch Romaine and let us know how they turn out.)

Titanic -- 12,450 Feet Below at Mystic Aquarium An exhibition created by oceanographer and explorer Dr. Robert Ballard and former Disney imagineer Tim Delaney opens on April 12 at the Mystic Aquarium Ocean Exploration Center. The show seeks to transport visitors to the Titanic with the help of installations that include a glowing iceberg, sounds of Morse code distress signals and a gallery dedicated to the stories of the ship's passengers. In Mystic, Conn.
Titanic Tales: Stories of Courage and Cowardice at Lincoln Center On April 12, British academic Duncan McCargo and American cellist Stephanie Winters will perform the world premiere of their musical theater piece called "Titanic Tales: Stories of Courage and Cowardice" for free in the David Rubenstein Atrium. McCargo and Winters based the script for the piece on first-hand testimonies given at the U.S. and British government inquiries into the maritime disaster. Winters, along with pianist Michael Mitchell and violinist David Shenton, will also play popular and ragtime music that was played when the ship went down. In Manhattan.
Titanic Anniversary Cruise on the Azamara Journey Those who want a serious vacation steeped in the history of the Titanic can purchase tickets for an eight-day Titanic anniversary cruise. The voyage on the Azamara Journey starts at New York's Pier 88 and heads to the site where the Titanic's bow slipped into the icy North Atlantic Ocean waters. There it will hold a memorial at 2:20 A.M. on April 15 to mark the 100-year anniversary of the moment the ship sank. The Journey will also make a stop in Halifax, where many of the ship's survivors are buried. Leaves from Manhattan.
100 Years Titanic: Survivors and Their Stories and Titanic Luncheon at Ocean County College On April 15, Chef Michael Dunn will recreate a luncheon served on the Titanic on April 14, 1912. The meal, which will include dishes like Salmon Mayonnaise, Veal & Ham Pie, Galantine of Chicken and Chicken a la Maryland, will be followed by the world premiere of a play performed by Traveling Literary Theater that's based on the accounts of Titanic survivors. Dan Levinson and his Café Parisien Band will recreate the music played on the voyage. In Tom's River, NJ.
Remembrance & Reflection by Titanic International Society The historical society founded in 1989 to preserve the memory of the Titanic holds its centennial commemoration from April 27 through April 29. The weekend of events will include a candlelight memorial service for those who died when the ship sank, a New York Harbor cruise, a guided tour of Ellis Island and book-signings with Titanic scholars. In Secaucus, NJ.
100 Years Later: Little Known and New Facts about RMS Titanic at Woodlawn Cemetery and RMS Titanic and Green-Wood: 100 Years Later Trolley Tour The Woodlawn and Green-Wood cemeteries are both offering tours this month that take visitors to gravesites where Titanic passengers and survivors now rest. Woodlawn is the final resting place of 12 victims and passengers, including Isidor Straus (the owner of Macy's department store) and the former director of Harper & Brothers Publishing House, Henry Sleeper Harper. The Green-Wood Cemetery trolley tour will be hosted by Titanic scholar Dr. J. Joseph Edgette. In the Bronx and in Brooklyn.
R.M.S. Titanic: 100 Years of Fact and Fiction at Bonham's On view now at Bonham's New York headquarters are rare Titanic artifacts that will be auctioned off on April 15, including an original launch ticket, a first class dinner menu, a bronze ship's bell used to sound the first alarm and a hand-written account of the rescue by Carpathia Captain Arthur Rostron.
Titanic History Walking Tour by NYC Discovery History buffs can sign up for two-hour Titanic walking tours on April 14 and 15 that include stops at Pier 54, where the ship's survivors arrived on the Carpathia, and sites that were of note to the ship's passengers, including the original Macy's on W. 14th Street, which was partly owned by Isidor Straus who perished when the ship sank. In Manhattan.
Titanic Voices at New-York Historical Society Titanic Voices at the New-York Historical Society's DiMenna Children's History Museum opens on April 6. Among pieces in this show are a bronze medal presented to Arthur Rostron, captain of the Carpathia, a Marié miniature depicting survivor Mrs. John Borland Thayer and Washington Dodge's handwritten eyewitness account of the disaster. In Manhattan.
Epic Voyage: The Extraordinary Life of Titanic Survivor Helen Churchill Candee at Lockwood-Mathews Mansion Museum Titanic passenger Helen Churchill Candee was one of the last women to get off the Titanic alive. An exhibit dedicated to her opens at the Lockwood-Mathews Mansion Museum on April 26, which was the place where Candee recovered in 1912. In Norwalk, Conn.
PLUS: Swing by the Jane Hotel between now and April 18 to down a commemorative Titanic cocktail in the same ballroom where surviving Titanic sailors attended a memorial in 1912. Choose from a Bourbon-based "Unsinkable Molly Brown" and a Champagne-based "ST-705," so-called for the number of surviving passengers. Guernsey's is also currently taking bids for a single lot of 5,500 artifacts salvaged from the Titanic. Fine china, a bowler hat and portions of the ship's hull are among the items recovered from the ocean liner. And if you're a film buff, the release of James Cameron's Titanic opens in 3D on Wednesday. The television "Titanic" miniseries created by Julian Fellowes will air on ABC on April 14 and 15. There are also Titanic apps, and the History Press will be tweeting the Titanic's journey from Belfast to the day she sank. To join the conversation, use the hashtag TitanicRealTime.
PLUS PLUS: Whether it's first class you identify with or steerage, there's a place for you at The Drowned Ball at Zanger Hall on April 21. The Titanic-themed party will have an upstairs ballroom for those who want to waltz in Victorian outfits under crystal chandeliers, and a steerage class party downstairs where guests can relax in shirtsleeves and play cards whilst listening to twangier music on banjos, fiddles and guitars. But beware, the classes will converge when an iceberg hits just before midnight. To be admitted to The Drowned Ball, revelers must wear appropriate apparel, which is, according to the invite, "upper class or steerage, before the iceberg or after -- or even as the iceberg itself. Sea creatures most welcome, especially luminescent ones. Ocean explorers, bring your cameras." In Manhattan.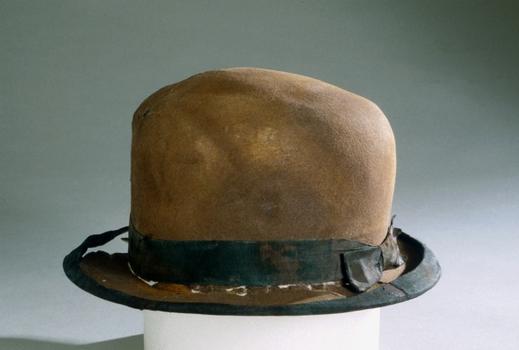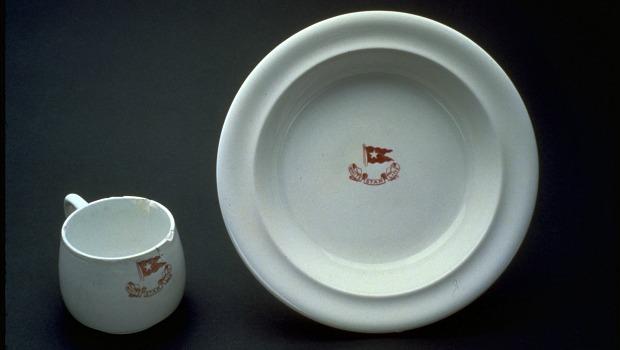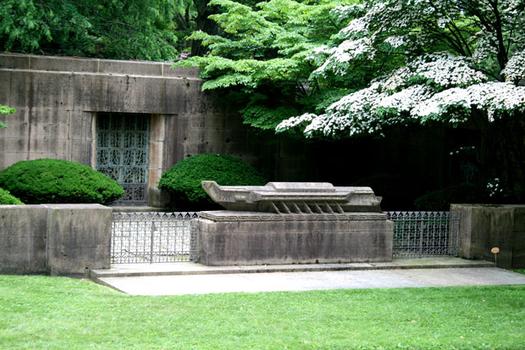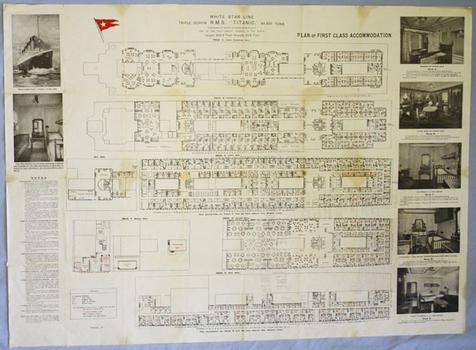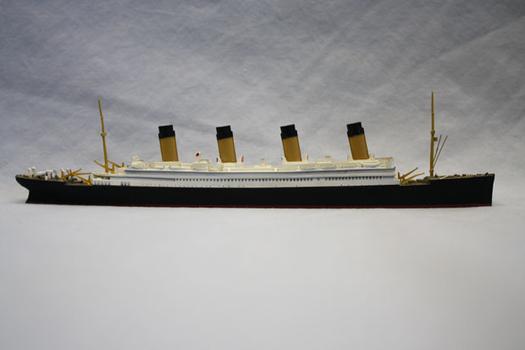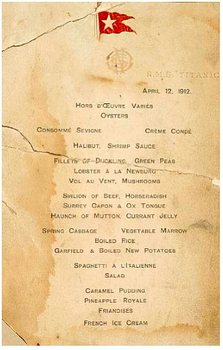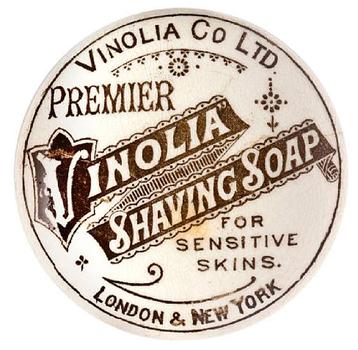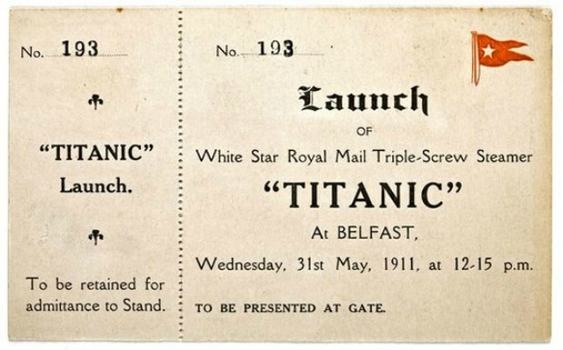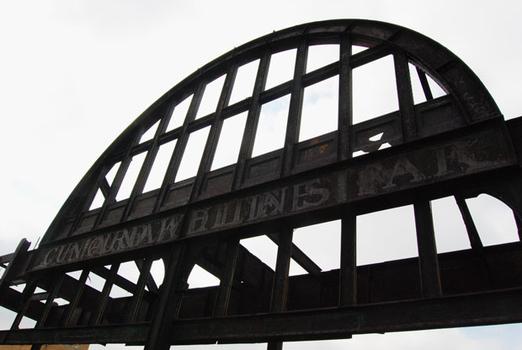 of