Q poll: Cuomo Leads; Voters Want Budget Details
Wednesday, September 01, 2010 - 08:31 AM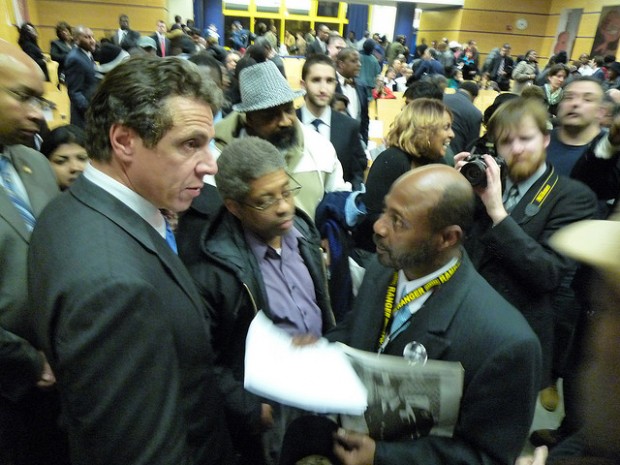 Democratic gubernatorial nominee Andrew Cuomo leads his two Republican opponents by more than thirty points, according to
a new Quinnipiac poll
.
Cuomo leads former LI congressman Rick Lazio 57-25 percent; Cuomo also leads upstate commercial real estate developer Carl Paladino 60-23 percent.
Independent voters are trending towards Cuomo, 55-23 percent over Lazio, and 54-24 percent over Paladino.
The poll did not ask Republican voters which candidate, Lazio or Paladino, they prefer in the GOP primary.
Cuomo is taking a knock for not speaking out more on the state budget: 32 percent of voters say he's "politely deferring" to the current governor; 44 percent say Cuomo is "ducking" the issue.
The Q poll asked if voters think Cuomo has "done enough to explain" his plan to fix the budget. 23 percent said yes, 63 percent said no. (Only 34 percent of Democrats said yes, 52 percent of Democrats said no.)
More in: