NYT: NYers Split on Park51, But Not Voting on It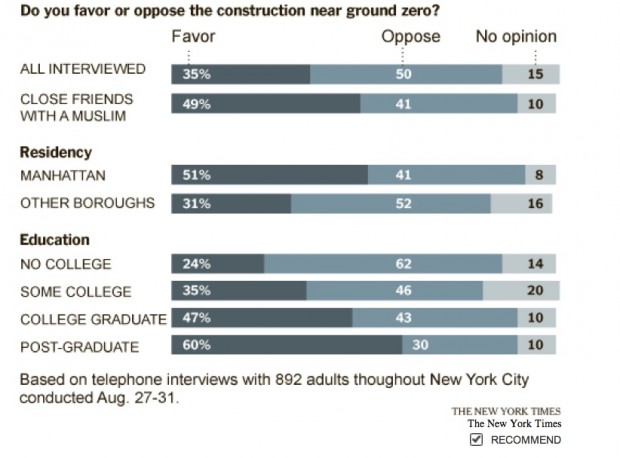 From the New York Times poll today about people's attitudes towards building an Islamic center near Ground Zero:
38 percent of those who expressed support for the plan to build it in Lower Manhattan said later in a follow-up question that they would prefer it be moved farther away, suggesting that even those who defend the plan question the wisdom of the location.
And, despite the ability for New York politicians to garner national attention on the issue, it's not on top of New Yorkers' voting agenda.
Even though both Republican candidates for New York governor, Rick A. Lazio and Carl P. Paladino, have sought to make the Islamic center an issue in the race, two-thirds of those polled said it would have no influence on how they made their choice for governor. The poll showed that the economy and jobs remained the most pressing concerns.