Some GOP Edge Toward Outsider Paladino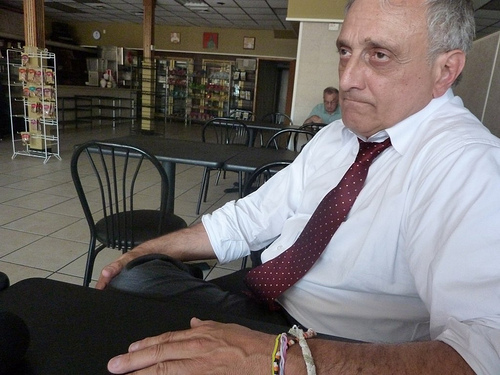 Azi Paybarah / WNYC
The Republican Party in New York is, slowly, coming to terms with the reality that is Carl Paladino's insurgent gubernatorial campaign, thanks to his deep pockets, quote-filled press releases and the seemingly low-octane performance of GOP nominee Rick Lazio, whose finances have been struggling.
Paladino today announced he was endorsed by Jane Corwin, the treasurer for the state Republican Party and an Assemblywoman. Also endorsing Paladino are the GOP chairmen of Niagara County, Cayuga County, Genesse, Orleans, and Erie.
"Announcements of other GOP leadership endorsements are imminent," the campaign says.
When I interviewed Paladino on Friday in Mineola, he still sounded like an insurgent, not yet extending an olive branch to the party he's trying to represent.
"What is the Republican Party today? It's a shell of what it was. It began falling apart when [former Senator Alfonse] D'Aamato and [former Governor George] Pataki decided they weren't going to leave any succession. They didn't like Tom Golisano. Tom Golisano probably would have been tremendous as a governor. But they wanted to keep the feeding at the trough system. They wanted to keep the decadent status quo. That's all that they were about."