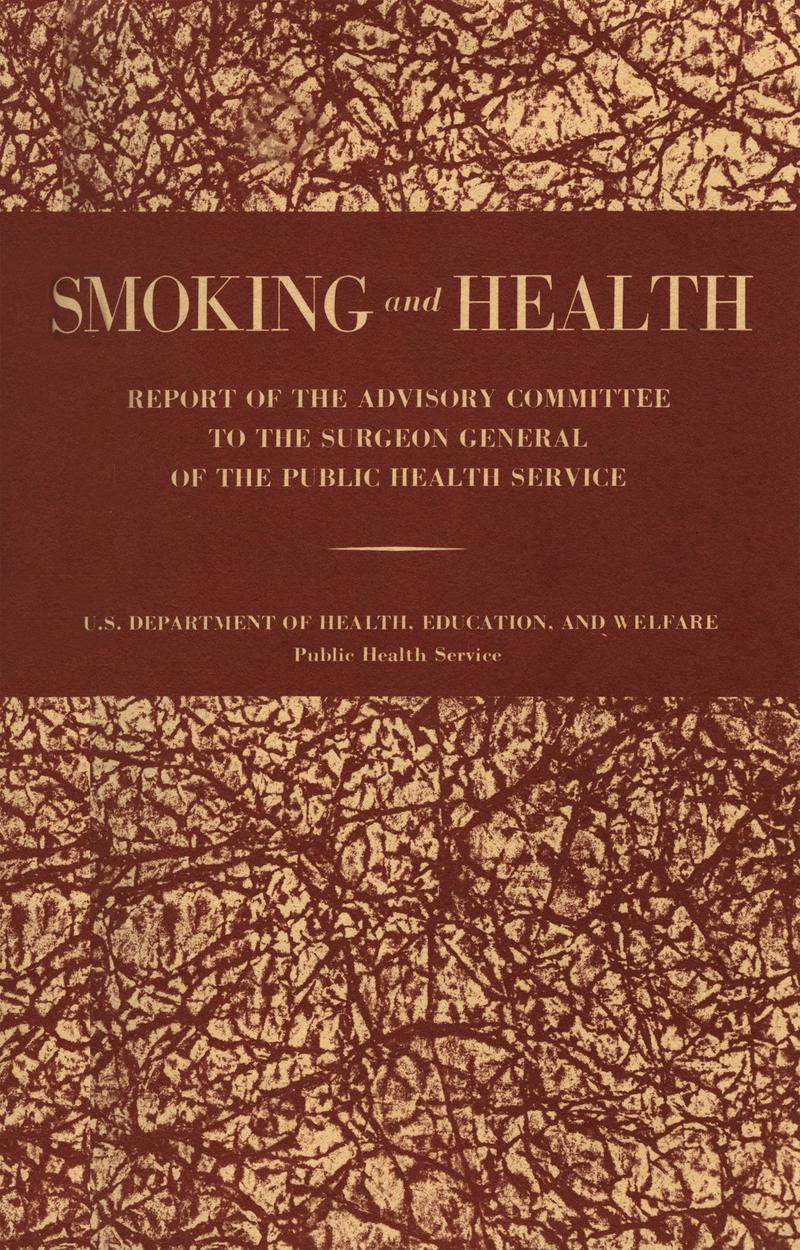 This year marks the 50th anniversary of what some call "the most important public health document of the 20th century": the Surgeon General's first Report on Smoking and Health.
The report was the defining work of Surgeon General Luther Terry, newly appointed to the position by John F. Kennedy (himself a cigar smoker, although rarely in public). Although it was not the first such study, it "hit the country like a bombshell. It was front page news and a lead story on every radio and television station in the United States and many abroad."
Even if you watch Mad Men, the percentage of smokers in the US at the time seems mind-blowing: it was estimated that 42% of adults smoked cigarettes around the report came out on January 11, 1964. Despite a decline shortly after publication, smoking rates climbed back up later that year  —a fact that Terry lamented on WNYC that summer. Of course, tobacco companies attacked the evidence relentlessly, most infamously through their industry-sponsored Tobacco Institute, while also continuing to advertise the benefits of cigarettes, presented as everything from "soothing to your throat" to "just what the doctor ordered" (!).
But the dam was cracking. A flood of additional evidence poured in over the decades; government at the federal and state level stepped in with labeling and regulations; smoking rates steadily declined and eventually, the grip of tobacco companies loosened on US soils, preferring to seek new market opportunities abroad. Despite that, smoking remains the leading preventable cause of death in the U.S. --although, since 1964, few are unaware of its effects anymore.
Bonus: Listen to Philip Hilts, author of Smokescreen, speak to Lopate in 1996: