Cuomo officially nominates Joseph Lhota as new MTA chief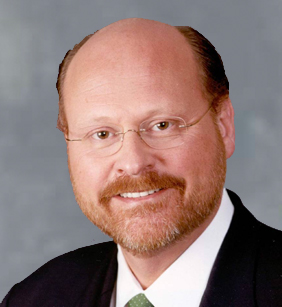 Courtesy of The Madison Square Garden Company
Transportation Nation has a long rundown of the Lhota appointment as head of the MTA, which had been practically a foregone conclusion for weeks now.
"Throughout my career in both the public and private sectors, I have initiated reforms that are performance-based and that cut costs, and I look forward to bringing this same approach to the MTA," Lhota said in a statement from the governor's office. "I thank Governor Cuomo for this exciting opportunity to serve the people of New York."
You can read the governor's statement on the appointment at Transportation Nation. But let's take a look at some of the on-background remarks about the appointment:
Reaction among transit watchers, none of whom would speak on the record to avoid alienating the next chief of the NY MTA, was part puzzlement and part wait-and-see.

"I was a little surprised that Joe Lhota rose to the top of that pool," said an official from a previous mayoral administration. "He understands inter-governmental relations and he understands the politics but he's more of a political operative than a manager."

Both Cuomo and outgoing MTA chairman Jay Walder have said in the past few weeks that the next chair did not need to have a transit background. "I think it is helpful to have a knowledge of mass transit," Walder said at the NY MTA's September board meeting. "I don't know that it's an absolutely essential quality."

Lhota fits that profile. His resume shows no transportation posts. But he did manage large governmental agencies in the Giuliani administration and ran the city when the mayor was out of town. Since then, he has navigated the executive suites of the Cablevision Systems Corporation, which owns Madison Square Garden. And Lhota has served as a board member at the City University of New York for the past ten years.  Lhota was one of two board members who did not support withholding an honorary degree from playwright Tony Kushner last May.  The vote to table the degree past last spring's commencement was much-criticized and later reversed.

...

Sources differed on Lhota's ability to rise to those challenges. The NY MTA needs someone "who can handle the union relationships, the crisis of money, and Lhota will get it faster than most people," said one.

But others don't expect Lhota to be a voice for transportation in the way Jay Walder was.  Walder came from London Transport and is headed for a job running Hong Kong's transit system.  In his tenure as MTA chief he pushed for several innovative transit measures, including countdown clocks, real time information, and better communication with customers.  But his relationship with the union was toxic, and Walder presided over the MTA's deepest cuts in more than a generation.
The governor is also appointing two other people to the MTA family:
Cuomo also appointed two women to serve in key transportation posts:  Nuria Fernandez, a former Federal Transit Administration official and Chicago Aviation Commissioner, who resigned under pressure from then Mayor Richard Daily after failing to close a deal with United Airlines.  Fernandez will serve as the the MTA's CEO, and Karen Rae, who worked in the  Obama Administration on high speed rail, will serve in the Governor's office as Deputy Secretary of Transportation.