Cuomo: staff will 'reflect the diversity of New York' including LGBT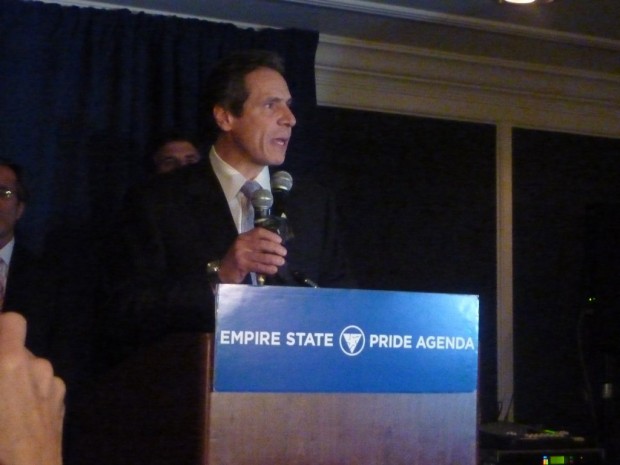 In his only interview since winning the governor's race, Andrew Cuomo said he is now focusing on assembling an administration, having already done all the policy work, courtesy of his 8 "books."
Convincing people to work for state government is "not an easy sell right now,"Cuomo said. There's talk that many of the people who surrounded him in the AG's office and campaign will find places in the new administration.
I'd only add this one, possibly telling, point: in his letter to the Empire State Pride Agenda (which Cuomo sent instead of filling out their candidate questionnaire), Cuomo signaled he's looking to hire staffers who are not just qualified, but also diverse.
"I am committed to making appointments that reflect the diversity of New York State, including the LGBT community," Cuomo wrote in the October 3, 2010 letter to the Empire State Pride Agenda. A copy of the letter was sent to me recently.
Cuomo has come under criticism for not having enough diversity on his legislative or campaign staff.
It's worth noting that not every lawmaker has jumped at the chance to raise expectations of staff diversity.
During the 2005 mayoral race, the Democratic mayoral candidates were asked during a debate in Chinatown if they'd pledge to hire at least one high ranking Asian American in their administration. Fernando Ferrer, Gifford Miller and Virginia Fields all answered yes. Anthony Weiner, speaking last, refused to make pledge, saying he'd hire only the most qualified applicants, and joked that he'd take resumes that night.
The response by Weiner was enough to earn him a kind word from the New York Post editorial page at the time (which I'll link to once I find out how to dig that far back online).