In Countdown Clock News...
There's a new one in Albany, ticking off the minutes until current rent regulations are set to expire.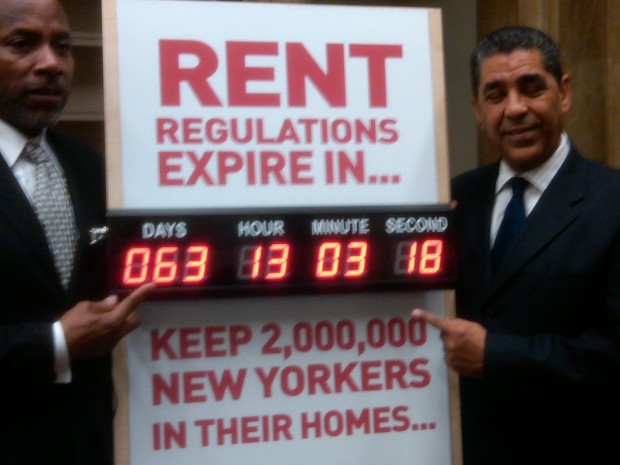 The clock counts down to June 15, the end of the line for the current regulations. "We want it done before then, and maybe if we do it before then, let's say this coming month, we're going to have some kind of fireworks come out of this clock," said Sen. Adrian Espaillot.
"We are asking Dean Skelos and the Republicans not to be obstructionist," said the Democratic senator.