poll: voters like Cuomo, don't love legislators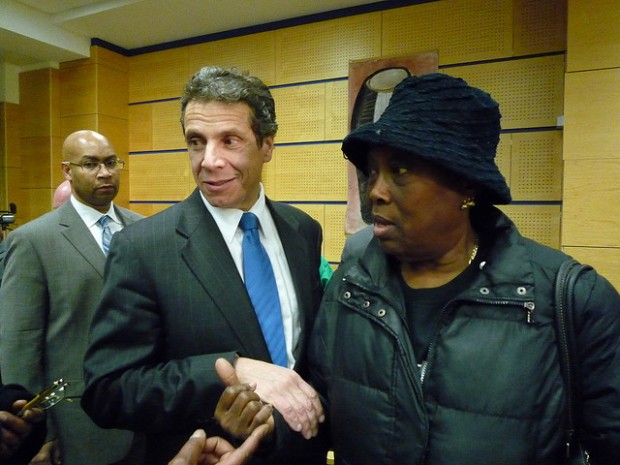 Marist Pollster Lee Miringoff has an explanation for why Andrew Cuomo's latest poll numbers are so high with just about every different kind of New York voter.
"They see him as a moderate," Miringoff said in an interview with NY1 tonight about the poll.
"We hear so much about polarization in our politics today," Miringoff said. "Andrew Cuomo is not a polarizing figure. Democrats, Republicans, independents, New York City, the suburbs and upstaters all pretty much saying, 'Hmm, I kind of like this guy.' "
Miringof, smartly, explains the fault lines Cuomo is deftly navigating at the moment.
"The gap in New York State politics today is not Democrats and Republicans against Cuomo, or for Cuomo. It's between the executive, Andrew Cuomo, and the State Assembly and State legislature," he said.
"Could the overall chamber be held in lower esteem? Not really," said Miringoff. Only 1 percent said either the State Assembly, or State Senate, were doing an "excellent" job.
My favorite number from the poll: when asked if Cuomo is changing "Albany for the better," voters who have a union member in their household agreed, 57-29.