Weiner Shows Democrats How to Handle Park51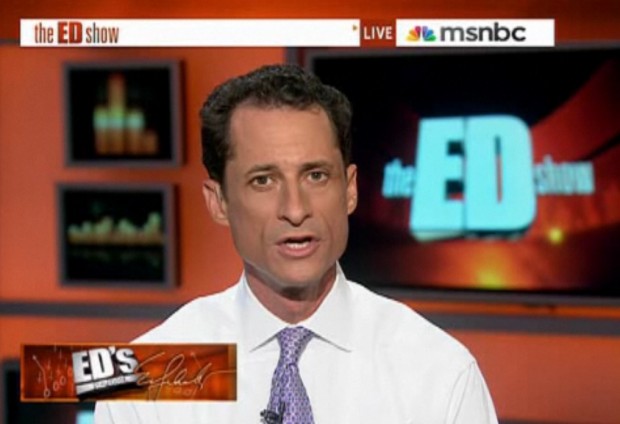 Rep. Anthony Weiner - who has been uncharacteristically quiet on the Park51 issue - was on MSNBC last night, showing Democrats how to sound authoritative, while changing the topic.
When asked if the issue is hurting Democrats, Weiner said it "certainly hasn't helped. It's been a classic distraction. You know, the fact of the matter is I believe we in politics should be staying out of this debate. This is not a place where politicians should be. But I do think we should be engaging Republicans on their plan to privatize social security."
The New York Times editorial board has a different take, saying, pointedly, "[t]he country needs strong and sane voices to push back against the hatred and irrational fears," about the project.