Cuomo Spends Primary Day at His Day Job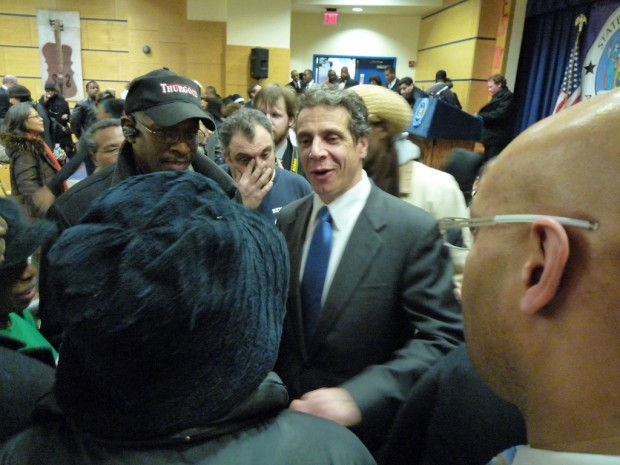 Speaking of Andrew Cuomo, he does not have a public appearance scheduled today and is expected to stay out of the spotlight for the remainder of the primary.
A campaign spokesman says Cuomo is spending the day at work, in the Attorney General's office.
This is fitting with Cuomo's strategy of largely staying out of the partisan activities that usually consume people leading major political parties. Today, he's not appearing with fellow Democrats or campaigning anywhere with them. He's given endorsements in only two races [time corrected]. The first is an Assembly race in Jackson Heights where he's supporting the opponent to former State Senator Hiram Monserrate - the guy expelled from the legislature after he was convicted of breaking a bottle drinking glass against his girlfriend's face.
Cuomo's other endorsement is an open Assembly race in Bayside (also in Cuomo's home county of Queens) where he's supporting Ed Braustein, a guy who worked for Assembly Speaker Sheldon Silver.
Local and largely uncontroversial stuff.
It'll be interesting to see if this strategy changes heading into November, as Democrats try to hold onto a handful of congressional seats and sure up their control of the State Senate - which is paramount as they take up the business of redistricting later.