When Bloomberg met McCain
Wednesday, November 17, 2010 - 01:18 PM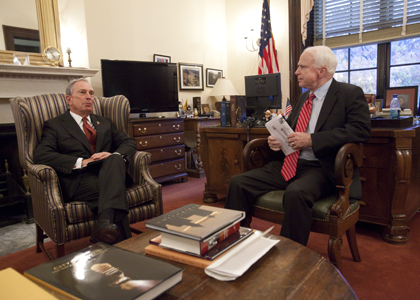 There was once talk about McCain picking Bloomberg as his running mate. That didn't work out.
Yesterday, the two hung out for a moment, as Bloomberg visited Senators to urge them to pass the 9/11 health bill before the end of the year.
Insert your caption for that picture, in the comments section.
More in: