Mayor to Revive Kingsbridge Armory Project
Wednesday, January 11, 2012 - 03:31 PM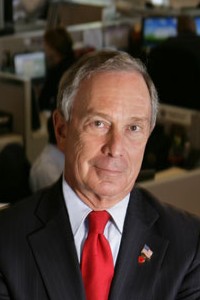 Courtesy of the Mayor's office
Mayor Michael Bloomberg will once again try to get the 575,000-square-foot former National Guard armory in the Kingsbridge Section of the Bronx redeveloped, according to a city hall spokesman. The mayor will mention the initiative in the State of the City address Thursday.
In 2009, Bloomberg rejected a proposal for a shopping mall by the Related Companies because the City Council would have required all the jobs there to pay a "living wage" of $10 an hour plus benefits. Read more about the project from WNYC's Matthew Schuerman.
More in:
Caitlin Thompson is WNYC.org's executive editor.