Carl Kruger's 'Shadow Family'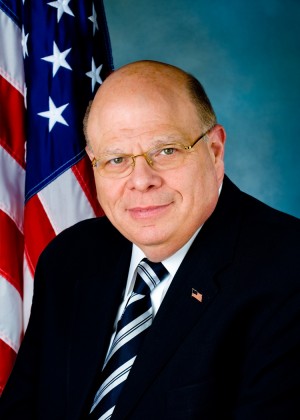 New York has no shortage of colorful politicians, and state Sen. Carl Kruger's story of love, money, political power and real estate doesn't dissapoint.
In early March, Sen. Kruger was hit with federal corruption charges brought by the U.S. Attorney for New York's Southern District along with the F.B.I. for "accepting bribes in exchange for official acts."
According to the corruption charges, at least $1 million in bribes were funneled into bank accounts belonging to Kruger's close friend, Michael Turano. Exactly how close Kruger and Turano are is now under scrutiny. The charge seem to imply that Kruger had an "intimate relationship with the Turano family" and with Michael in particular, saying the two had daily contact "people even called Kruger's cellphone in order to reach Turano."
The Gothamist reportsthat although the 61-year-old Democrat lists his sister's home as his official residence, he actually lives with Michael Turano and his mother, Dorothy in a 7,000-square-foot home in Mill Basin. Kruger oversaw the construction of this eclectic mansion, which is only two miles from his sister's house.
The main characters in this New York political tale have been unwilling to speak extensively to the press since the criminal complaint was filed on March 10, but based on a number of interviews with people who knew them, the Turanos were vaulted into Kruger's world in a big way. A revealing story in the New York Times has more on the details about Kruger's shadow family:
"The Turanos are variously described by friends, neighbors and colleagues as the senator's social acquaintances, lovers or surrogate relatives."
--Sarah Reynolds