Congressman Towns' contacts, out-of-state donors fill Deidra Towns' war chest
By Alec Hamilton, additional reporting by Colby Hamilton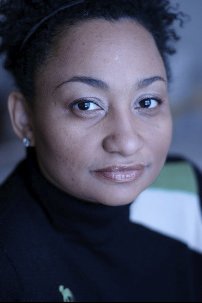 Deidra Towns is running to succeed her brother as the 54th Assembly District representative in Brooklyn. She's also the daughter of Congressman Ed Towns—a fact that could explain why she's getting a significant amount of financial support from out-of-state donors. According to a WNYC analysis of state Board of Election filings, a full third of the nearly $91,000 she has raised came from outside New York.
This is in contrast to her opponents, Democratic Party pick Rafael Espinal and Work Families Party-supported Jesus Gonzalez, who have raised, respectively, four and fifteen percent of their campaign chest from non-New Yorkers. The Espinal campaign has raised a total of $74,440, while Gonzalez leads all fundraising efforts with $100,632 raised so far.
Receiving support from out-of-state contributors is nothing new in local politics, but Deidra Towns' filings reveal the dominating influence Congressman Towns has had on her fundraising efforts. A quick look at some of the biggest donors listed in the two filings submitted to the state Board of Elections show a number of donations that come from the campaigns of sitting Congressmen, funds setup by Congressmen, and lobbyists connected to Congress, as well as donors who also gave to Congressman Towns.
Here are some examples:
Alex Beckles, Rep. Ed Towns's former policy adviser, is the head of a DC-based lobbying firm that donated $3,000.
Mike McKay, a former aide to Queens Congressman Gregory Meeks, now runs a consulting firm in Virginia. He donated $1,000 to Deidra's Assembly campaign.
The New South Leadership PAC gave $1,000. The PAC is affiliated with Rep. GK Butterfield of North Carolina, who sits with Rep. Ed Towns on the House's energy and commerce committee.
Hazel Yates Gray of Miami, FL, gave $1,000. She also gave Ed Towns $2,000 during the last congressional election cycle.
Illinois Congressman Bobby Rush's reelection committee gave $1,000.
Missouri Congressman William Lacy Clay's reelection committee gave $1,000.
New Jersey Congressman Donald Payne's reelection committee gave $1,000.
South Carolina Congressman Jim Clyburn's reelection committee gave $1,000.
The New Jersey-based Turkish Coalition PAC gave $1,100. They also gave Rep. Towns $2000 this year.
Steven Champlin, a DC-based lobbyist, gave $1,000. He also gave Rep. Towns $2000 this year.
One of the biggest out-of-state supporters of the Towns Assembly campaign came from Andre Duggin, a Pennsylvania-based health insurance CEO who gave $3,000. Another Duggin, Thelma Duggin of McLean, Virginia, who is a former president of the health insurance provider AmeriChoice, gave $2,000.
Thelma has given $8,700 to Ed Towns campaigns since 2004. A big donor who gives to Democrats and Republicans alike, Duggin did work for the Republican National Committee and was a GOP fundraiser. She also worked in the Reagan White House and was appointed by President Obama to the Board of Trustees of the Woodrow Wilson International Center for Scholars.
Her former employer, AmeriChoice of New York, used to be called Managed HealthCare Systems of New York, Inc. but changed its name in 2000. Wayne Barrett, writing for the Village Voice, described the company as "shrouded in scandal" when it was ordered by the court to repay more than $2 million to Medicaid for services patients never received.
Interestingly, Deidra's biggest corporate donation came from a McLean, Virginia summer camp linked to Thelma Duggin. The campaign received $4,100 from Dogwood Farm, a camp for underserved children run by the nonprofit AnBryce Foundation. Thelma Duggin is the president of the foundation's board. Calls and emails to AnBryce and Camp Dogwood about why a Virginia summer camp was sending thousands of dollars to a New York State Assembly race were not returned.