Senate Republicans want to draw Brooklyn Orthodox community in Turner's NY-09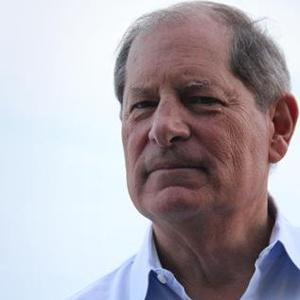 According to a Senate source, the GOP congressional maps that will be released today will show why they want to preserve the NY-09 seat of Bob Turner. According to the source, under their plan the seat would move further into Brooklyn, consolidating the Orthodox Jewish community inside Turner's district.
Earlier reports on the proposed maps say that while both Assembly Democrats and Senate Republicans have agreed to carving up upstate seat of Democratic Representative Maurice Hinchey, who will retire at the end of this term, there is particular disagreement over the Turner seat.
According to reports, Assembly Democrats want to cut up the mostly-Queens 9th district, which Republican won in a special election last September—something that had been anticipated even before Turner's win.
But with the redrawing of Turner's seat to include a larger portion of the Orthodox Jewish community in southern Brooklyn, Republicans are pushing for a seat they're drawing to win.
This is the latest in a series of Republican moves to consolidate the Orthodox community they see as a potentially natural constituency. On the state legislative side, a new senate district is being proposed that would itself consolidate the Orthodox community in southern Brooklyn. A special election being held next month to fill the seat vacated by disgraced former senator Carl Kruger is setting the stage for a battle in the proposed seat that Senate Republicans they believe they can win, even if Democrat Lewis Fidler beats Republican David Storobin on March 20.
A call to the Assembly speaker's office hasn't been returned to confirm the difference between the lines in question.