Davidzon: Meet the Man Who Got Bob Turner Elected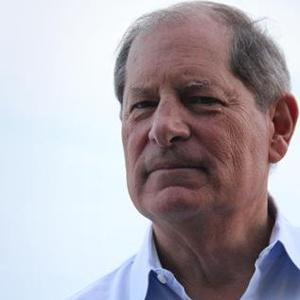 Less than 5,000 votes separated Democrat David Weprin from his opponent, now Republican Congressman Bob Turner in last week's 9th Congressional District contest. It wasn't really a surprise, as the last poll before the election showed Turner up over Weprin by six points.
Turner ended up beating Weprin by almost eight points, according to unofficial Board of Election results. OK, so Turner did better than expected, but it wasn't just that he did better; it was where he did better.
In the last Siena poll before the election, Weprin was down five points to Turner in Queens and 12 in Brooklyn. On Election Day, Weprin actually won the overall Queens vote, beating Turner by five percentage points.
But in the southeastern chunk of Brooklyn that made up less than a third of the voters in the 9th Congressional District, Turner won by a whopping two-to-one margin. This might not be surprising to some, but the Turner campaign made a strategic campaign hire that helped ensure that this conservative-leaning, heavily Russian area would be behind their candidate.
It was the same hire that helped Mayor Michael Bloomberg, Public Advocate Bill de Blasio, Comptroller John Liu and a number of other local candidates win election over the last few years. His services haven't come cheap: according to the New York State Board of Elections, he's raked in more than $350,000 since he began back in 2006.
His name is Gregory Davidzon. He owns a Russian-language radio station, Davidzon Radio 620 AM, and a Russian-language newspaper, Davidzon Weekly. He's says he's paid to handle ad purchasing, direct mail, make live and robo calls, and organize volunteers for the candidates who hire him.
That would include his most recent candidate client, Republican Bob Turner. According to FEC filings, the Turner campaign paid Davidzon (spelled 'Davidson' in the filings, but at the same address) $10,000 for "Media Services" on August 11.
According to multiple reports, listeners of Davidzon's talk radio station on Election Day heard hosts tell listeners to head out to the polls for Turner. His weekly newspaper came out strongly in support of Turner.
Davidzon also personally endorsed Turner for the seat, which came the same day he was paid thousands in service fees by the campaign. Davidzon says he ran the Russian component of Turner's campaign, and credited the Russian vote for deciding the election.
"My opinion, the Russian vote played main role in congressional race," Davidzon said, his thick Russian accent chopping up his English.
He said he believes between 8,000 and 9,000 Russians voted in the special congressional election last week, with 25 percent of Turner's overall vote coming from the Russian community. If that's the case, it would give credence to the idea that the Russian community was one of, if not the, reason Bob Turner handedly won Brooklyn, and the overall election.
"My position is we have to support candidate who is better for community, not party affiliated," Davidzon said.
It appears to also help if you hire Davidzon first. According to sources inside the Weprin campaign, Davidzon approached Weprin but wasn't hired because he asked for an amount of money the campaign felt was extremely high for the results he would deliver.
Conversations with political observers suggested the Turner campaign paid Davidzon close to $100,000 for his services, which will be reflected on future campaign filings. While the Weprin campaign declined to specific how much Davidzon required for his services, the number was multiple times higher than the $10,000 already paid to Davidzon by Turner.
Davidzon is required by law to give candidates equal air time for campaign commercials on his radio station. He said the Weprin campaign never asked to place an ad.
But if there's a motivating factor in all of this, it's not a specifically partisan one. Mikhail Tripolsky, editor-in-chief of the Russian-language newspaper Russkaya Reklama, said he felt Davidzon's interests were "maybe financial, not ideological."Davidzon has also been mentioned as a potential candidate for the race to replace indicted state senator Carl Kruger when he—presumably—leaves office.
Still, Davidzon said his decision to support Turner was based on the sentiment and concerns of the Russian community. "When I make decision who to support and how to support, 99 percent I rely on my community feeling," he said. "In this case it was very simple decision because all the issues that proposed by Turner, it fits the community feeling very well."
Additional reporting by Alec Hamilton