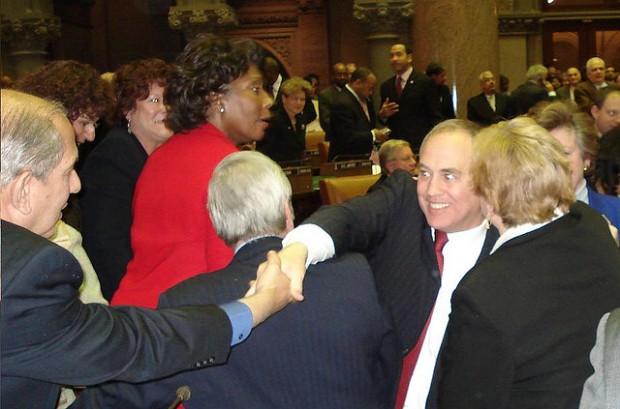 In an email to supporters, Democratic State Comptroller Tom DiNapoli says he congratulated the head of his party, governor-elect Andrew Cuomo. Cuomo notably shunned DiNapoli, refusing to endorse or even appear with him in the waning days of the campaign.

In the email, DiNapoli goes on to say, "I owe thanks to everyone who has believed in me and in my candidacy over these past few months and throughout my career: my family, my friends, my colleagues in government, the Democratic Party, the Working Families Party and especially my brothers and sisters in the labor movement."

Not in that list, is Cuomo.