New Yorkers remain down on Bloomberg: Marist poll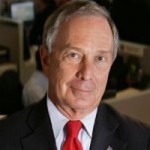 A NY1-Marist Poll released today showed New York City voters have remained unmoved in their negative feelings on Mayor Bloomberg. Only 39 percent of those polled gave the mayor positive marks, which was virtually unchanged from a similar poll taken in March.
Additionally, even as Bloomberg has made reforming schools a top agenda item, the public remains firmly against his policies--54 percent disapprove of how he's handled the educational system. And this is an improvement: prior to the resignation of his short-lived appointee Cathie Black as head of the school system, 65 percent of voters disapproved.